Laost otsas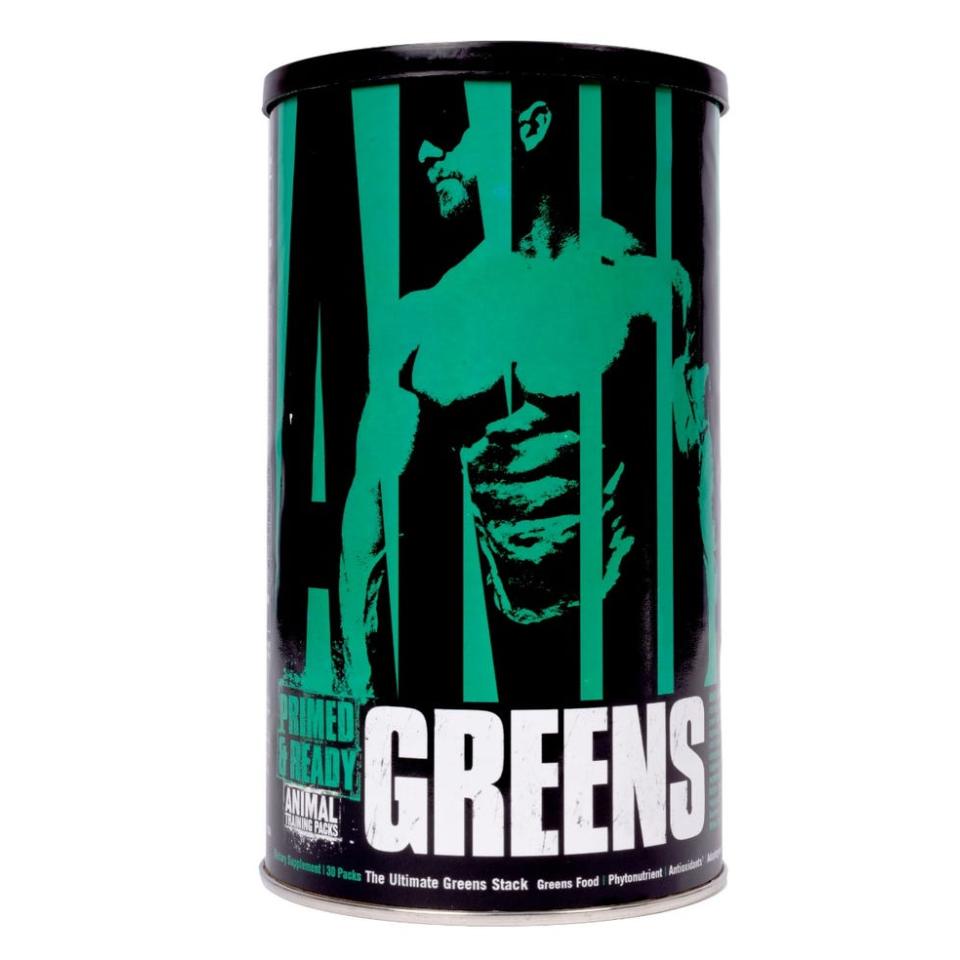 Zoom
Contains Key Nutrients Provided by Greens
Contains A Days' Worth of Greens Intake
High Potency Vitamins, Minerals, & Nutrients
Helps Provide Immune System Support
Ever have trouble getting in your daily amount of vegetables and fruits in your diet? Then try adding Universal Greens for your full days' worth of greens and nutrients!
Container Size: 30 Packs
Serving Size: 1 Pack
Servings Per Container: 30
Nutritional Information Per Serving
Energy: 15 kcal
Carbohydrate: 4 g
Fibre: 3 g
Amounts Per Serving
Calcium: 340 mg
Phosphorus: 220 mg
Universal Greens Food Blend: 3500 mg
Wheat Grass (leaf): 1000 mg
Spiruline (whole plant): 1000 mg
Chlorella (whole plant): 500 mg
Alfalfa (herb): 500 mg
Kale (leaf): 250 mg
Astragalus (root): 250 mg
Animal Phytonutrient and Antioxidants Complex: 1500 mg
Red Beet Root: 250 mg
Turmeric (root): 250 mg
Green Tea Leaf Extract: 200 mg
Coffee Bean Extract: 200 mg
Citrus Bioflavonoids (peel): 200 mg
Acai Berry Juice Extract: 100 mg
Goji (berry): 100 mg
Maca Root Extract: 50 mg
Grape Seed Extract: 50 mg
Pine Bark Extract: 50 mg
Ginkgo Biloba (leaf): 45 mg
Lutein: 50 mcg
Lycopene: 100 mcg
Prebiotic and Digestion Blend: 1250 mg
Inulin: 500 mg
Apple Pectin: 250 mg
Ginger (root): 240 mg
Bromelain: 100 mg
Papain: 100 mg
Acid Protease (as VegPeptase): 50 mg
Lipase: 10 mg
Other Ingredients
Dicalcium Phosphate, Microcrystalline Cellulose, Gelatin, Hydroxypropyl Cellulose, Magnesium Stearate, Stearic Acid, Maltodextrin
Take 1 Pack with any meal.