Wianabol is our most modern TST booster. With 44 key ingredients it was scientifically engineered for male athletes who don't compromise with mediocrity. Wianabol is steroid-free. Like all BioTech USA products, it consists of safe and carefully selected ingredients.
IN 1 SERVING:
230 mg Steronitol LT

56 mg Danabo-X

155 mg Winstro-X

14 mg ANAsterol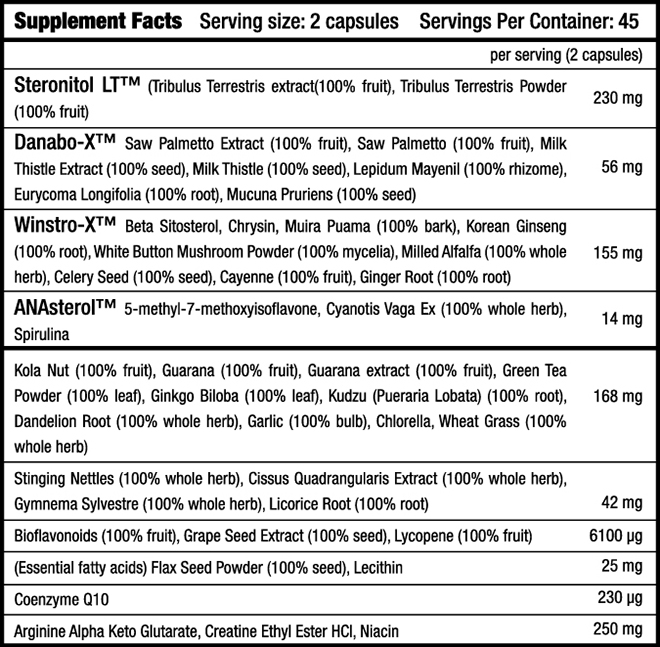 Take 2 capsules per day, consume with beverage.