NITRIX® 2.0 is the latest advancement in concentrated nitric oxide precursor formulas, designed to support pumps, endurance and performance. The key to the all-new redesigned NITRIX® 2.0 formula is the inclusion of 3 grams of the amino acid L-citrulline, a precursor to nitric oxide, setting NITRIX® 2.0 apart and once again demonstrating BSN®'s relentless devotion to innovation and moving the world of supplementation forward.
By supporting these key areas of workout performance, NITRIX® 2.0 provides a valuable foundation for all your supplementation and training efforts. And NITRIX® 2.0 is more convenient than ever. Ideally users will take 3 tablets 60 minutes prior to training and 3 tablets post-workout with CELLMASS® 2.0, keeping the tablet count down to only 6 per day.
BSN NITRIX® 2.0 highlights:
Taken before and after training, NITRIX® 2.0 is designed to support:
Pumps

Endurance

Nitric Oxide

Performance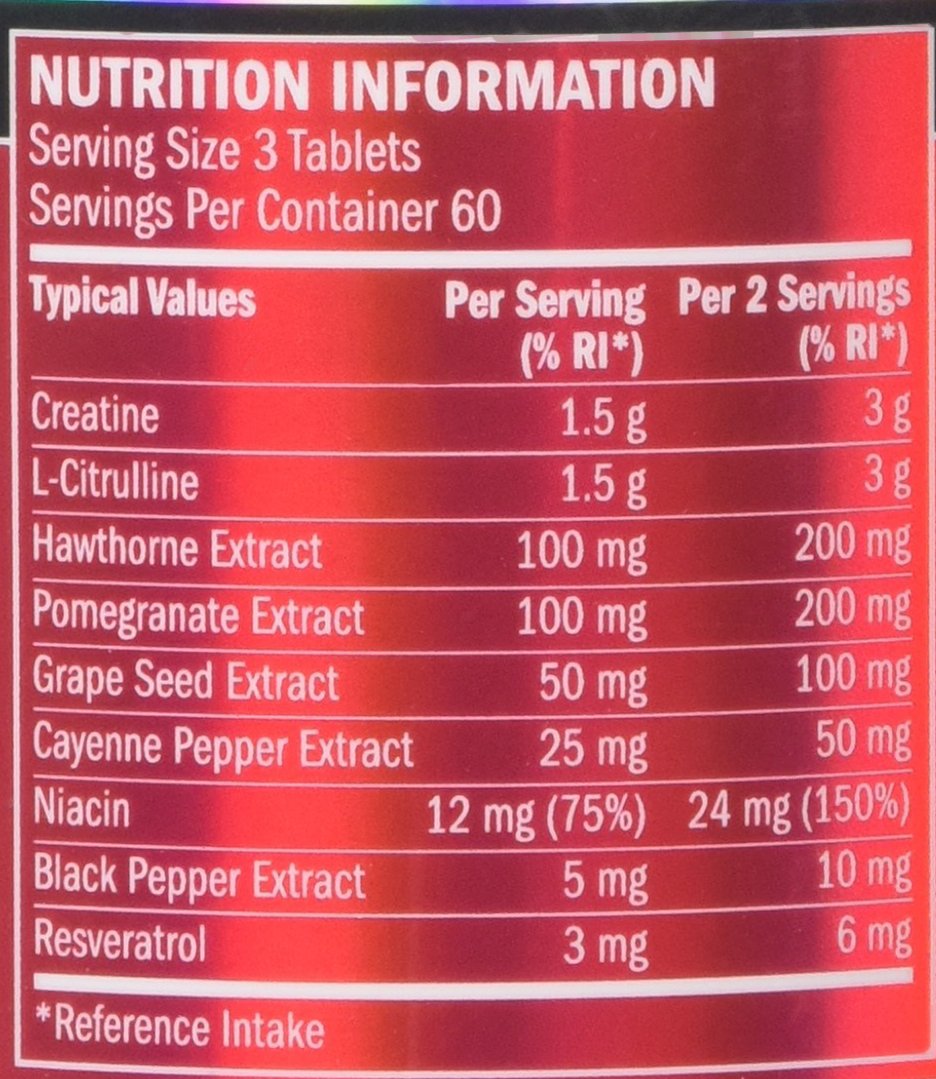 As a dietary supplement, take 3 tablets 2 times per day.