Laost otsas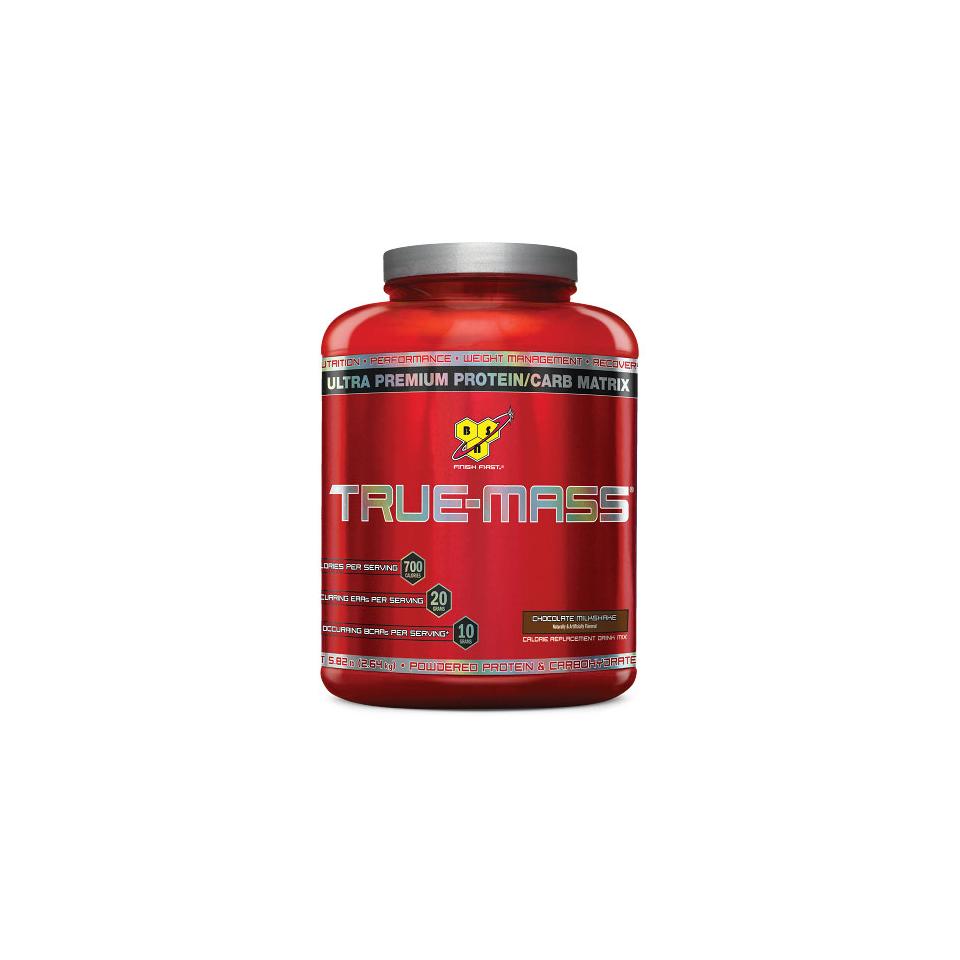 Zoom
Supports energy yielding metabolism
Increases lean mass gains and overall strength
Accelerates anabolism and limits muscle breakdown
With 90 grams of complex carbohydrates, 50 grams of protein and over 700 calories per serving, True Mass is made for anyone looking to gain weight or following a high calorie diet.
The gainer contains a high quality protein matrix which makes it great for anyone seeking muscle gains as the diverse range of proteins both helps accelerate muscle anabolism but also limits muscle breakdown. Whereas the carbohydrate blend helps the body to replenish muscle glycogen which gets broken down when exercising. By restoring glycogen levels it means that any protein consumed will be shuttled towards repairing muscle tissue that gets damaged during exercise.
Mix 3 scoops with 16 oz of cold water or beverage of your choice. Vary the amount of liquid to achieve desired consistency. Drink 2-4 servings daily or as needed to satisfy your protein or mass gaining requirements. To increase your protein and calorie intake per serving and to acheive an amazing milk shake taste, use milk.