Laost otsas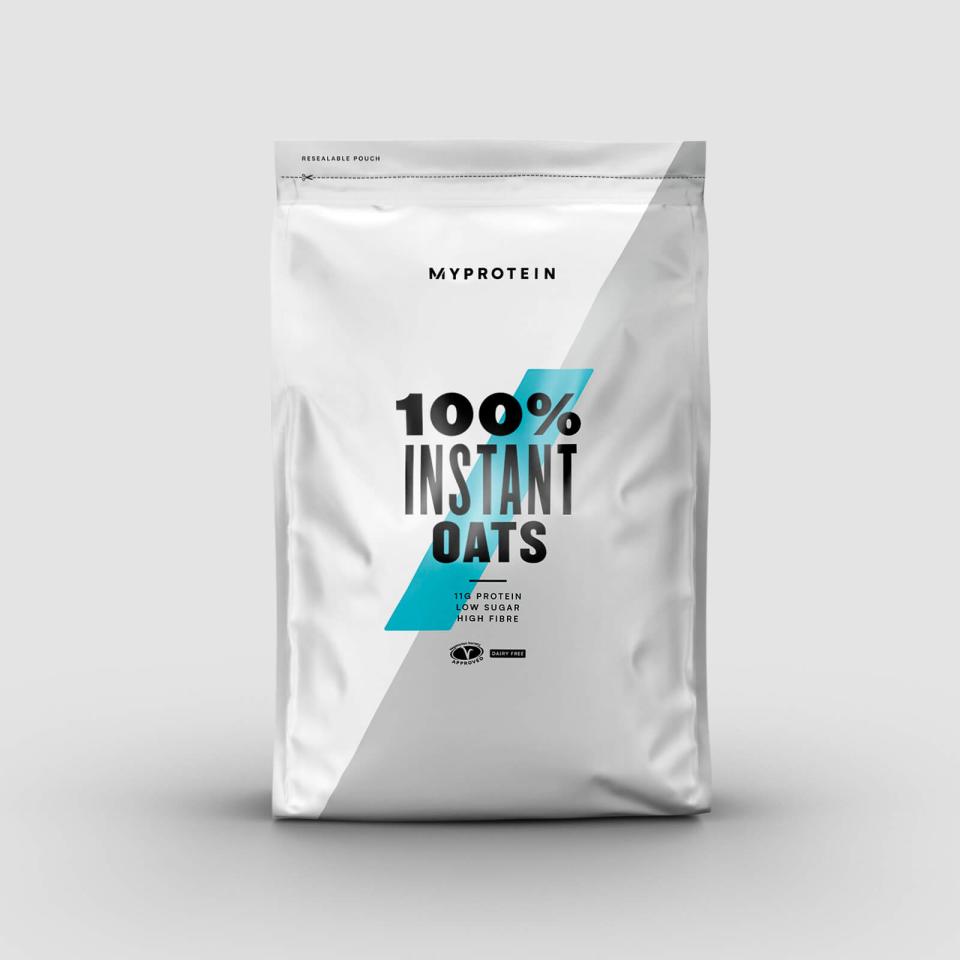 Zoom
What are Instant Oats?
Instant Oats are a source of low Glycaemic Index (GI) carbohydrates, a slower releasing carbohydrate to high Glycaemic Index (GI) carbohydrates. We have sourced Scottish Oats and milled them down in to an ultra fine powder to provide a low GI carbohydrate which can be easily consumed as a drink when mixed with your preferred liquid.
Benefits of Instant Oats
Carbohydrates contribute to the maintenance of normal brain function. Oat beta-glucan has been shown to reduce blood cholesterol. High cholesterol is a risk factor in the development of coronary heart disease. Instant Oats contain 4.4g of Beta-Glucan per 100g. Consumption of beta-glucans from oats or barley as part of a meal contributes to the reduction of the blood glucose rise after that meal
Who is Instant Oats suitable for?
This makes them the ideal choice for anyone looking to boost their carbohydrate intake throughout the day. The versatility of Instant Oats allows you to add them to your existing supplement shake, consume them on their own or even add them to certain foods like yoghurt, smoothies and baked goods.
The dietary choices of all our customers are extremely important to us. Whilst this product is manufactured using ingredients and processing aids suitable for the vegan diet, please note that dairy powders are also used within the same production facility and cross contamination may occur at very small levels.
Key Benefits
Source of low GI carbohydrates

Can help to reduce blood cholesterol

Great taste and easy to mix
The carbohydrates in Instant Oats will contribute to muscle recovery† after high intensity and/or endurance exercise. Therefore in order to replenish muscular glycogen stores we recommend adding 2 1/3 large scoops (100g) to 150-250ml of water or your favourite beverage in a Myprotein shaker within 4 hours of exercise. †Beneficial effect is obtained through consumption of carbohydrates, from all sources, at a total intake of 4 g per kg body weight, at doses within the first 4 hours and no later than 6 hours of exercise.