Soodus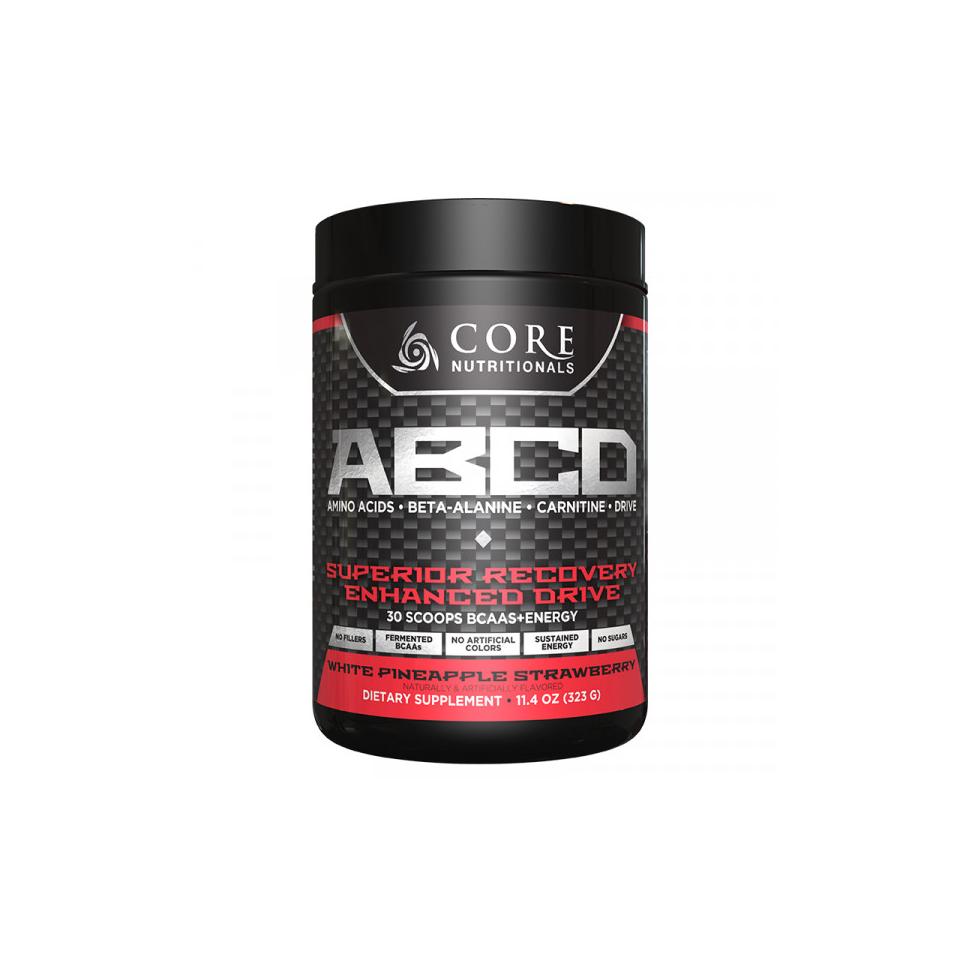 Zoom


Highlights of Core ABCD:
Supports Endurance

Increased Recovery

Increased ATP

Supports Synthesis of Nitric Oxide

Reduces Fatigue

Improves Focus
Core ABCD is an advanced recovery formula that introduces Branched Chain Amino Acids and energy enhancing ingredients to create the ultimate intra-workout product. With many of the flavors you know and love, you can sip on it during your workout and let the effects kick in. Not only do you get beneficial dosages on L-Leucine, L-Isoleucine and L-Valine but you also receive 100mg of Caffeine Anhydrous, 500mg of N-Acetyl-Tyrosine, 1.6g of Beta Alanine and 500mg of Acetyl-L-Carnitine HCI for the ultimate energy enhancing profile. When you're feeling tired and drained during those intense workouts, break open ABCD to re-fuel and re-energize quickly so you can continue to reach all of your fitness goals.
To take advantage of the effects provided by Core Nutritionals ABCD, it can be taken during workouts or during the day. When taking Core Nutritionals ABCD during workouts, mix it with water in a iFit shaker immediately before training. We suggest mixing 1-2 scoops of Core Nutritionals ABCD with enough water to get your desired taste and level of sweetness. Then head to the weights or cardio room and get your workout started. Start sipping Core Nutritionals ABCD as soon as you get started, and sip it at frequent intervals until it is all gone. We suggest finishing the entire shaker of Core Nutritionals ABCD about 3 quarters of the way into your workout - this will ensure that your muscles are flooded with Core Nutritionals ABCD right up until the end of your workout. When taking Core Nutritionals ABCD during the day, simply mix 1-2 scoops with enough water to get your desired taste and level of sweetness in a iFit shaker, shake it up, and enjoy!