With a full 3 grams of L-Carnitine (1.5G L-Carnitine Tartrate + 1.5G Acetyl-L-Carnitine HCl), KSM-66® Ashwagandha, Grains of Paradise and a LEGIT dose of stimulants, GHOST® Burn delivers on every level. Add in some EPIC flavors (because...obviously) and we're pretty confident this is a game-changer.
GHOST® Full Disclosure Label
Grains of Paradise Seed Extract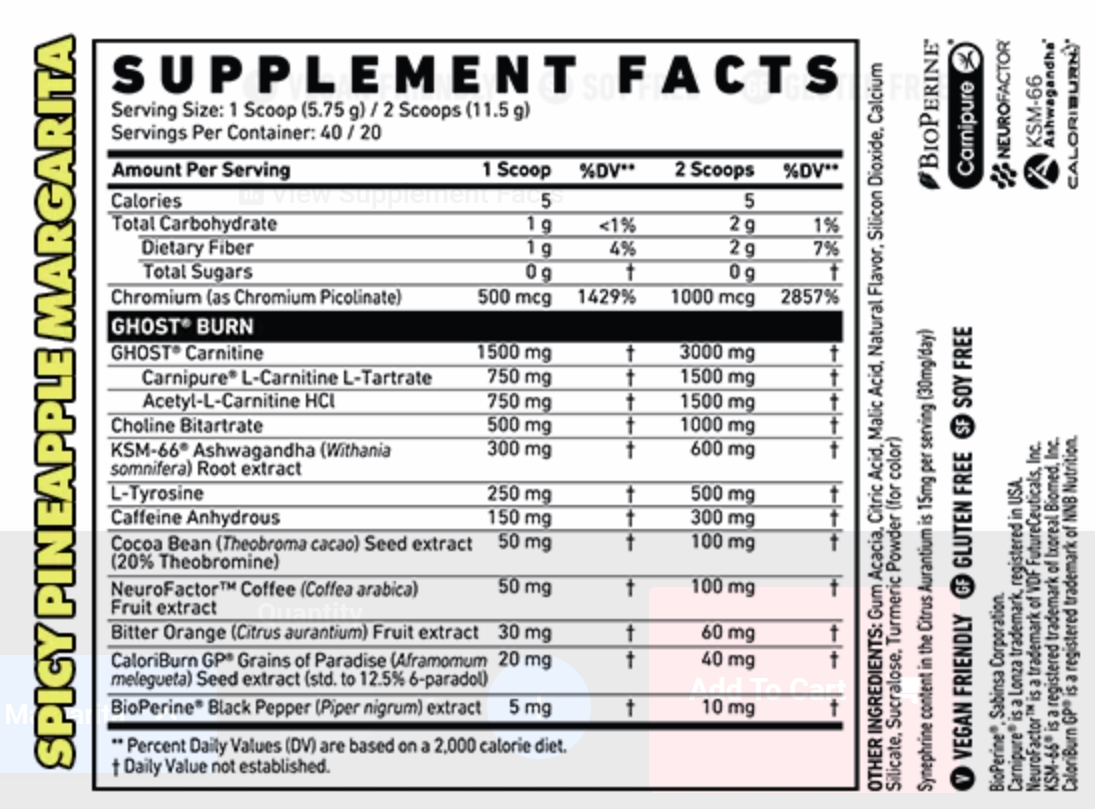 Recommended daily use: 1-2 Servings, Mix up to 2 scoops (servings) with 300-400ml of water or beverage of choice. Start with 1 scoop or less to assess tolerance.