Uus toode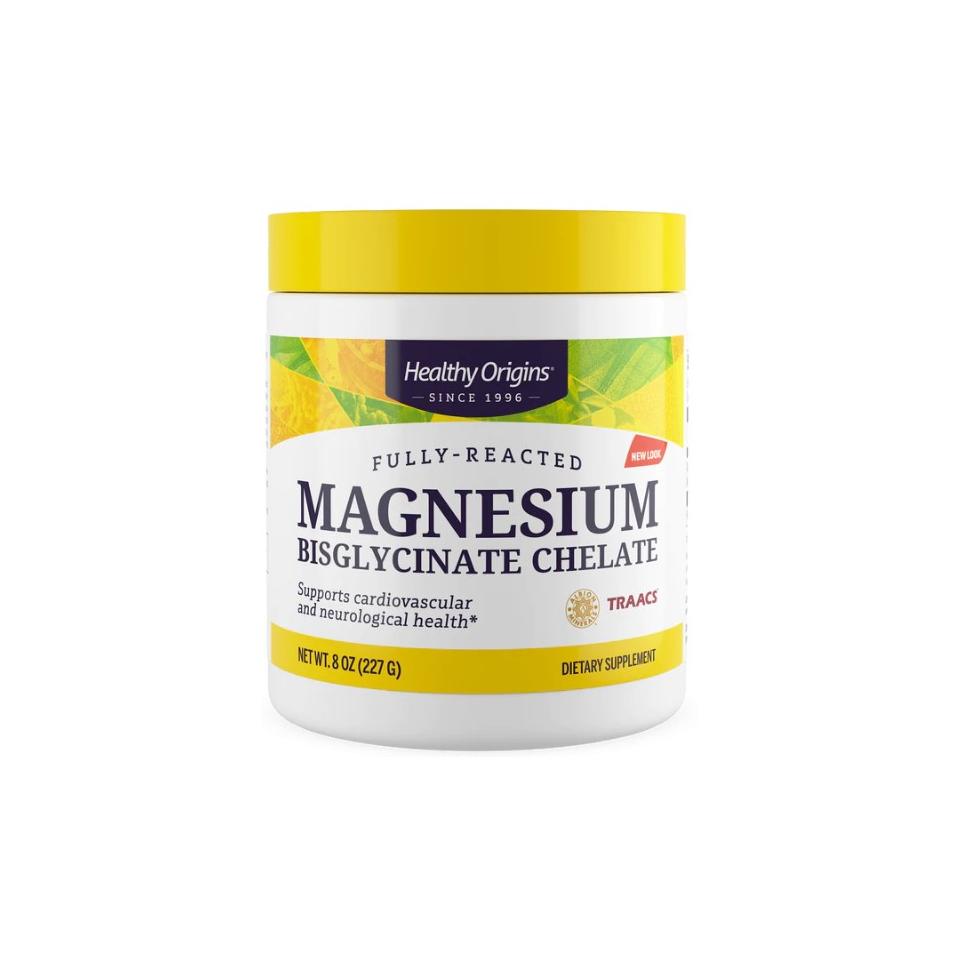 Zoom
Magnesium Bisglycinate Chelate is a low molecular weight, high bioavailability magnesium which has been the subject of many clinical trials for cardiovascular health, women's health, respiratory health, neurological health and digestive health.*
Healthy Origins® Fully Reacted Magnesium Bisglycinate Chelate is developed in partnership with Albion Labs Inc., a leader in mineral research and development.
Magnesium Bisglycinate Chelate may be protected by one or more U.S. patents and other international patents.
Ingredients
Nutritional Information
Serving Size 1 Level Scoop (2 g)
Ingredient Typical Amount per serving *RI
Magnesium
(as TRAACS Magnesium Bisglycinate Chelate) 200 mg 48
*Reference Intake
** Reference Intake not established
Ingredients
Citric acid.
Free From
Wheat, gluten, soy, milk, egg, fish, shellfish, peanut, or any tree nut derived ingredients
Directions of Use
Take one (1) scoop once or twice daily with juice or water.