Laost otsas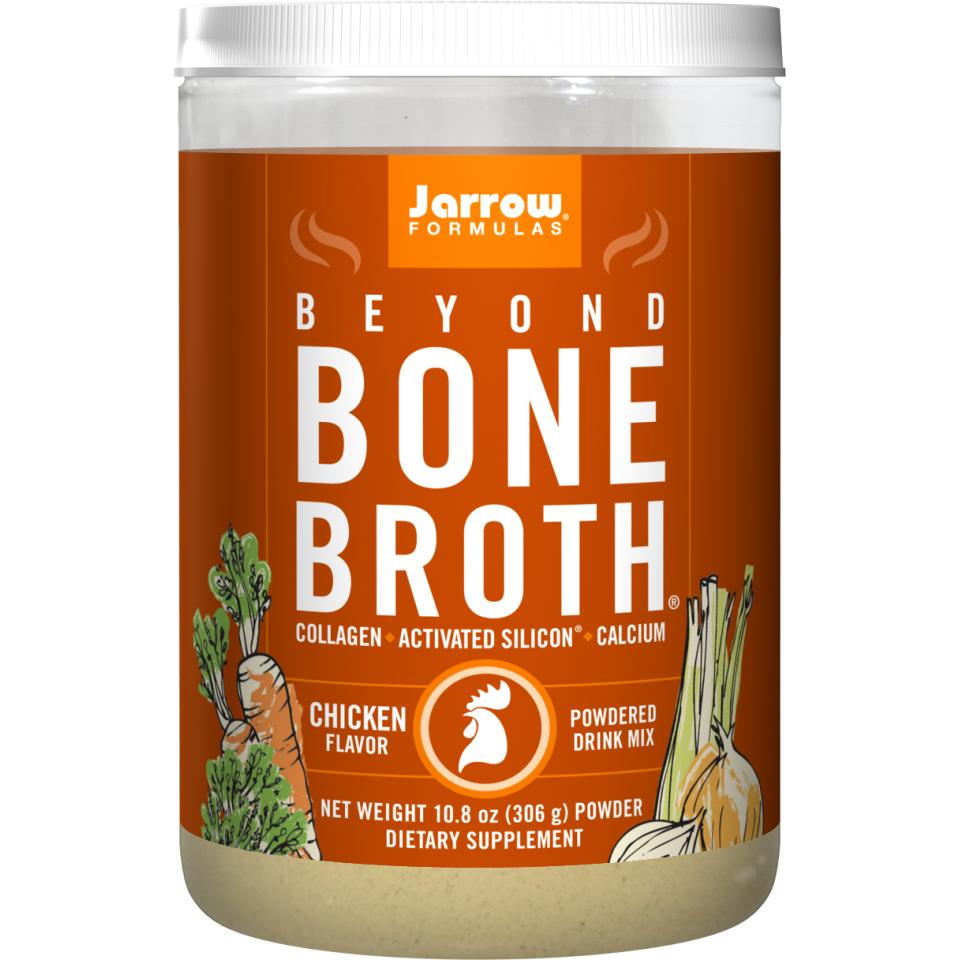 Zoom
Beef & Chicken Components Contain No Hormones or Antibiotics
No Artificial Flavors or Sweeteners
Provides a Savory Drink With Significant Amounts of Nutrients as Collagen and Minerals
Contains Activated Silicon®
What Does Beyond Bone Broth Chicken Do?
Beyond Bone Broth® is a powdered drink mix that supplies bioactive Type I and Type II collagen peptides, cartilage chondroitin sulfate, calcium and related components from Microcrystalline Hydroxyapatite, marine minerals, and JarroSil® Activated Silicon®.
Beyond Bone Broth® supports nutritional well-being, providing a nutritional matrix that goes beyond conventional store-bought broths.*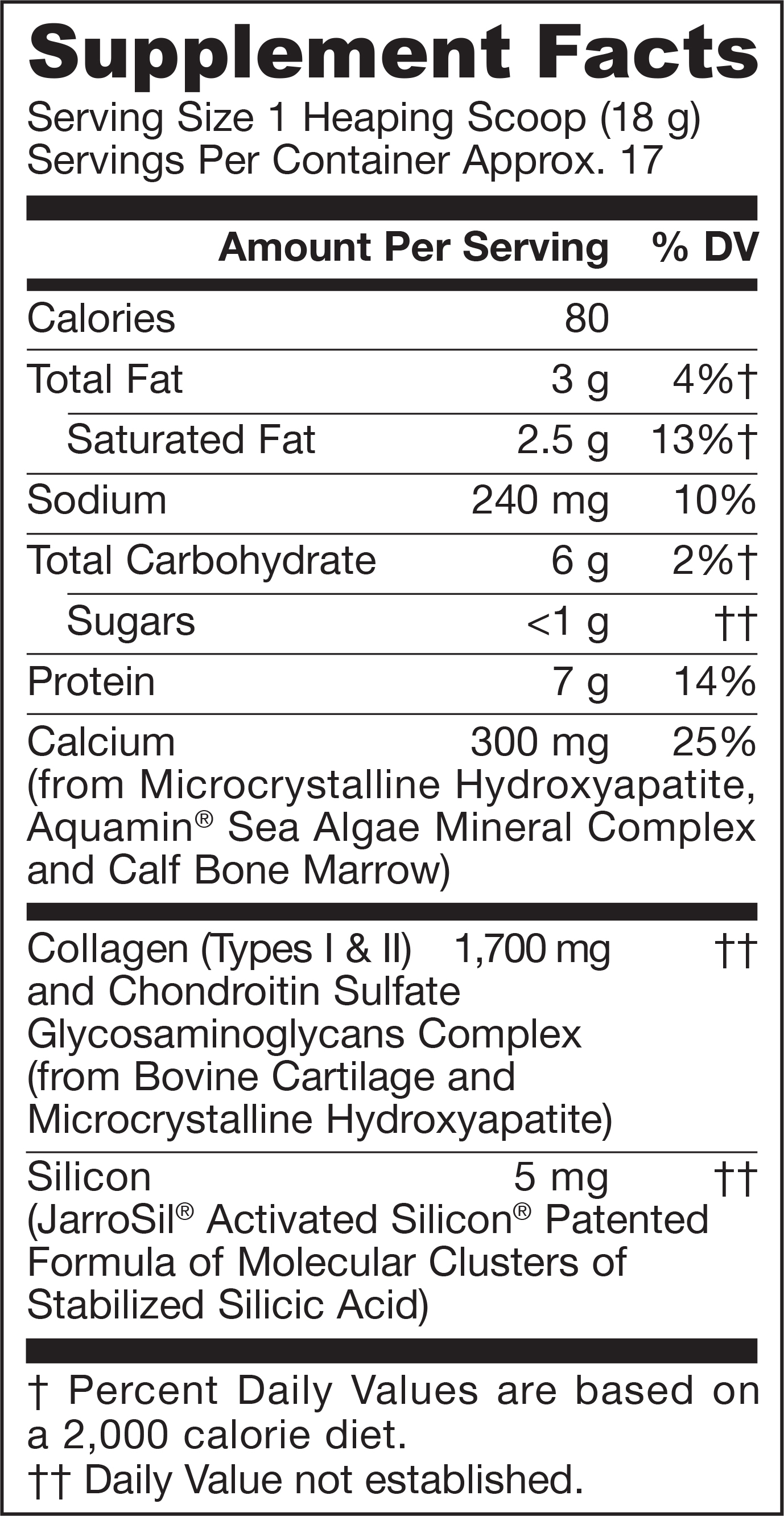 Other Ingredients
Natural chicken broth, coconut milk, tapioca dextrin, maltodextrin, natural flavors, medium chain triglycerides (from palm oil), organic carrot powder, organic celery powder, organic onion powder, organic parsley powder, black pepper and garlic powder.
Contains: Tree nuts (coconut).
No wheat, gluten, soybeans, dairy, egg, fish/shellfish, or peanuts.
No artificial flavors or sweeteners.
Contains no hormones or antibiotics.
Mix 1 heaping scoop (18 g) with 150-200ml. of hot water.