Soodus
Laost otsas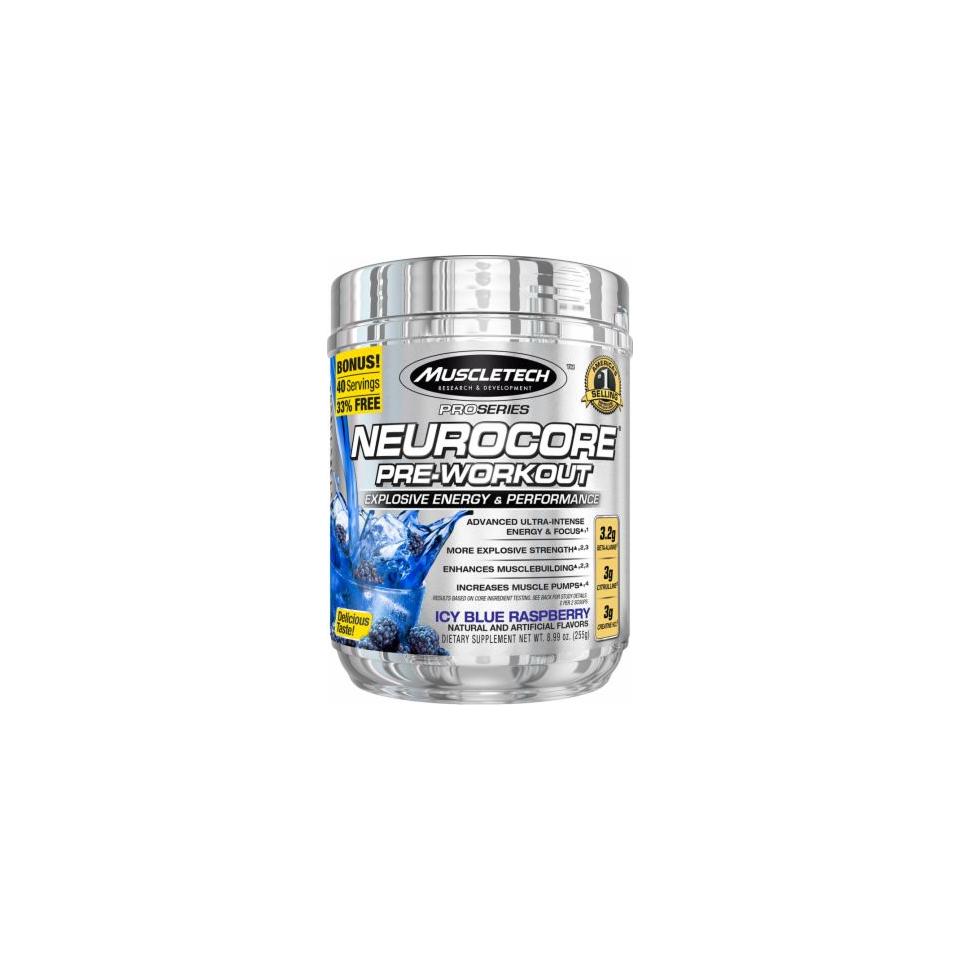 Zoom
ULTRA-POTENT, SUPER-CONCENTRATED PRE-WORKOUT STIMULANT
MUSCLETECH NeuroCore® is the most explosive, super-concentrated pre-workout stimulant available! Unlike the other guys, NeuroCore® features potent key ingredients in clinically studied amounts for maximum strength to deliver extreme energy, intense focus and superior workouts.
ENHANCE MUSCLE
MUSCLETECH NeuroCore® contains a 3.2g clinical dose of beta-alanine in 2 scoops, to enhance the muscle- and strength-building process.
LONG-LASTING MUSCLE PUMPS
MUSCLETECH NeuroCore® is formulated with a research-tested dose of pure L-citrulline instead of L-arginine for intense, long-lasting muscle pumps. L-citrulline has been shown in research to reach superior peak plasma arginine levels compared to a larger dose of L-arginine.
AMPLIFY STRENGTH
A highly potent and unique creatine known as creatine HCl has been infused into the formula. Creatine is clinically validated to amplify gains in size and strength. This precise 3g dose per 2 scoops won't cause bloating and requires no loading phase!
POWERFUL ADPATOGENIC EFFECTS
NeuroCore® contains a powerful rhodiola extract. This adaptogen is standardized to phenolic compounds, such as salidrosides, and the 100mg dose of rhodiola extract in 2 scoops of NeuroCore® has been shown to improve mental and physical fitness during times of stress.
MOST IMPORTANT FEATURES OF THE PRODUCT:
Ultra-intense energy & focus

More explosive strength

Enhances musclebuilding

Increases muscle pumps
Consume 30 to 45 minutes before activity. We strongly recommend that you assess your tolerance first by using 1 scoop mixed with 150ml of water, especially if you are sensitive to stimulants. For full effects, mix 2 scoops with 250ml. of water once your tolerance has been assessed. Do not exceed 2 scoops in a 24-hour period. Maintain an adequate state of hydration during use. Read the entire label before use and follow directions provided.