Laost otsas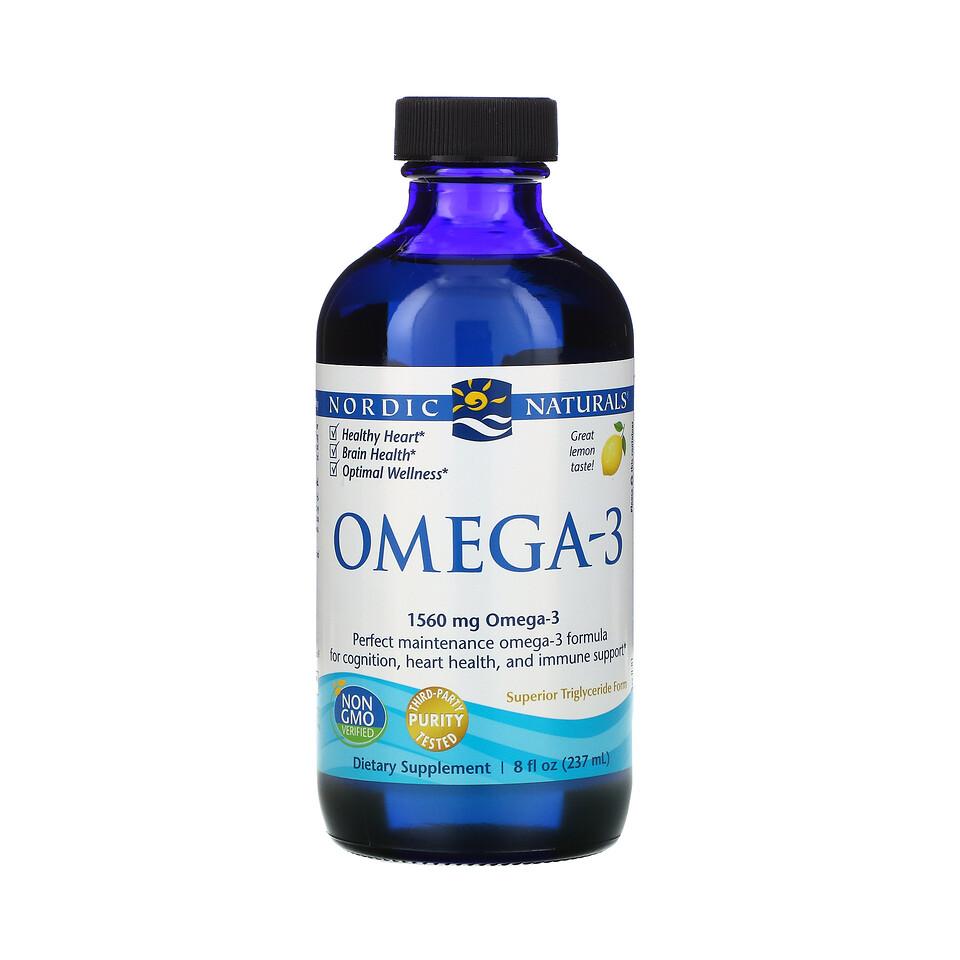 Zoom
Healthy Heart

Brain Health

Optimal Wellness

Great Lemon Taste!

Perfect Maintenance Omega-3 Formula for Cognition, Heart Health, and Immune Support

Non GMO Verified

Purity Third Party Tested

Superior Triglyceride Form

Dietary Supplement

Pharmaceutical Grade

Guaranteed Purity

Fish Oil Processed in Norway
Nordic Naturals Omega-3 offers 1560 mg of omega-3 per serving, for surpassing the expert-recommended dose of 500 mg per day. Adequate omega-3 intake is essential to support good nutrition and overall well-being, including healthy heart and brain function, as well as mood, cognition, and immunity.
Wild caught. Pure. No fishy aftertaste. Friend of the Sea Certified
Every batch of Nordic Naturals fish oils is tested by a third-party certified lab for environmental toxins, including heavy metals. All fish oils are in the triglyceride form and surpass the strictest international standards for purity and freshness.a
Serving Size: 1 Teaspoon (5 ml)

Servings Per Bottle:

48

Amount Per Serving

% Daily Value*

Calories

45

Calories from fat

45

Total Fat

5.0 g

8%

Saturated Fat

1.5 g

8%

Trans Fat

0 g

†

Total Omega-3s

1560 mg

†

EPA (Eicosapentaenoic Acid)

745 mg

†

DHA (Docosahexaenoic Acid)

500 mg

†

Other Omega-3s

315 mg

†
One teaspoon daily, with food, or as directed by your health care professional or pharmacist.
Refrigerate after opening.
Best if used within 3 months after opening.