Laost otsas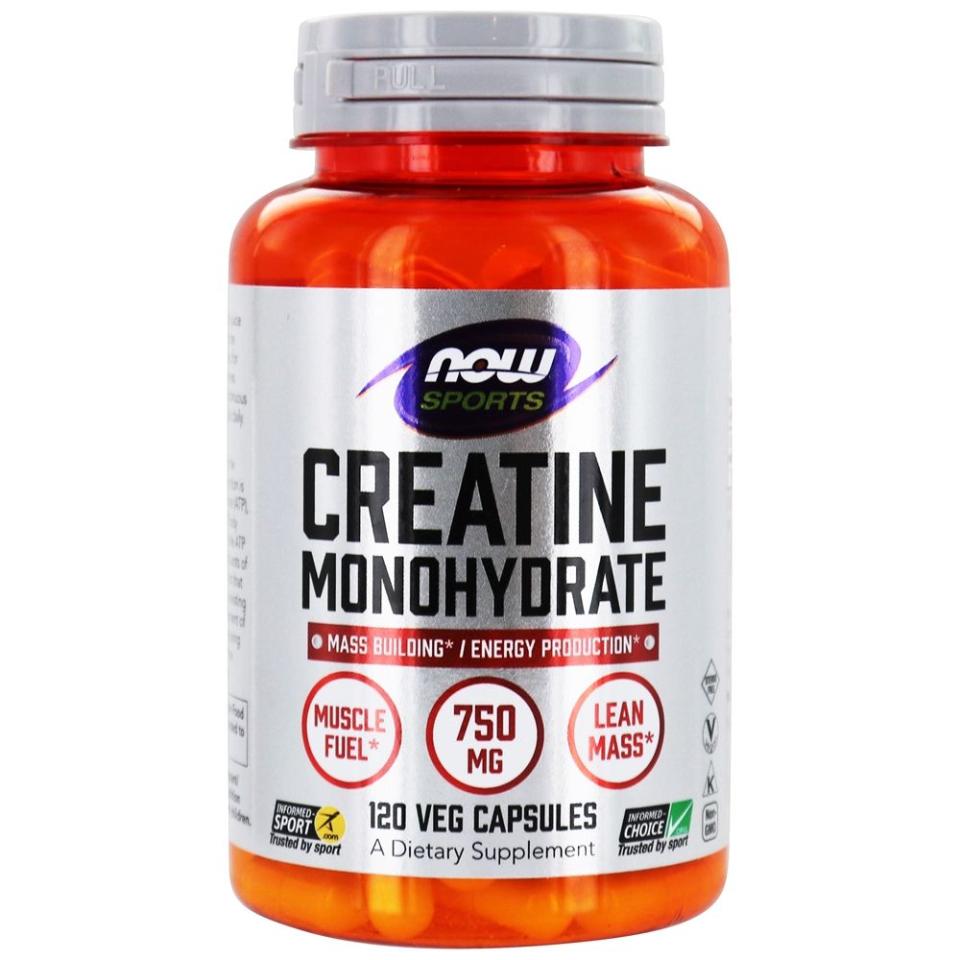 Zoom
Creatine Monohydrate is a naturally occurring compound found in the human body and obtained in the diet primarily from meat and fish. Creatine is a popular supplement among active individuals because of its ability to serve as an energy reservoir, especially during intense physical exertion. During short, intense bursts of activity, the body breaks down adenosine triphosphate (ATP) into adenosine diphosphate (ADP) and phosphate for energy. Creatine helps the body convert ADP back to ATP, providing greater amounts of ATP for energy, which may increase short-term endurance and strength. Creatine can also be stored for later use by cells, creating the energy reservoir active individuals desire.
Muscle Fuel
Lean Mass
Mass Building
Energy Production
750 MG
Steroid Free
Kosher & Halal
Non-GMO
Vegan & Vegetarian
Free of Gluten, Dairy, Soy, Egg & Nuts
Supplement Facts
Serving Size: 6 Veg Capsules
Servings Per Container: 20

Amount Per Serving %DV
Creatine Monohydrate 4.5 g (4,500mg) **
**Daily Value Not Established.
Other Ingredients: Hypromellose (cellulose capsule) and Stearic Acid (vegetable source)
Take 6 capsules with fruit juice or other sweetened liquid 3 to 4 times daily, before and after exercise, for the first 7 days. Thereafter, for maintenance use, consume 6 capsules 1 to 3 times daily. Allow 3 to 4 hours between doses. For continuous use beyond 28 days, use one serving (6 capsules) daily. Consume plenty of fluids with this product.