Laost otsas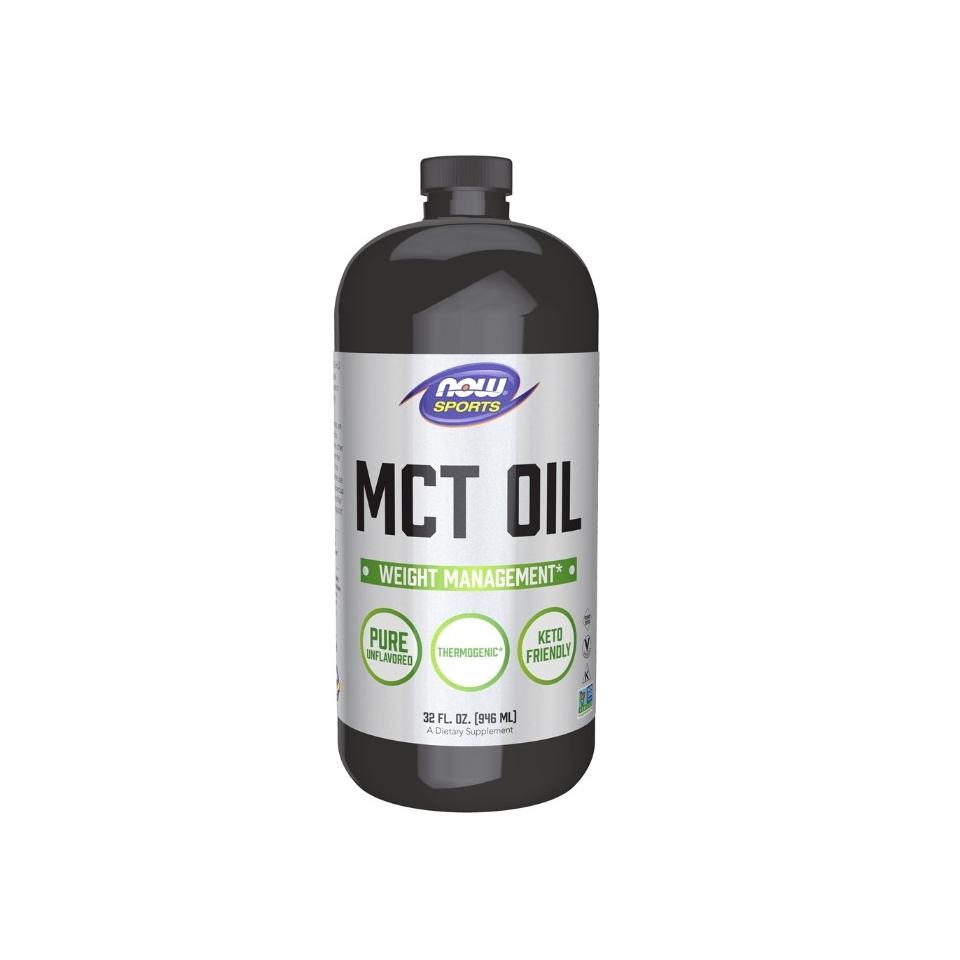 Zoom
Where to Buy MCT Oil
Everyone's heard of it but what does MCT Oil do? NOW Sports MCT Oil is perfect for weight management because it's one of the best thermogenic products available. Medium-chain triglycerides (MCTs) are naturally occurring fats found in coconut and palm oils. Unlike other fats, MCTs are easily and quickly absorbed and utilized by the body to produce energy. The body doesn't store MCT fats. NOW Foods MCT is an easy and convenient way to get healthy fat into your diet that will actually help you lose weight instead of store it! If you're wondering how to use MCT Oil, just keep in mind that it can substitute any other oil for salad dressings, sauces, and cooking. However, do not fry with MCT Oil due to its low smoke point.
Fast Absorbing Medium-Chain Triglycerides
Thermogenic Dietary Supplement
Perfect for Adding to Coffee or Smoothies
Use as an Oil Substitute in Cooking & Sauces
Pure and Unflavored
Keto Friendly
Is MCT Oil Keto Friendly?
The MCT Oil weight loss connection is well-established, but what about MCTs and keto? When you think of keto supplements or even thermogenic supplements, you might not immediately think of MCTs. However, MCT Coconut Oil is very keto-friendly. It is a thermogenic fat burner that encourages the body to metabolize fat for energy. And that's what the ketogenic diet is all about! It has been found that MCT Oil may help support healthy weight and body composition. For keto dieters, simply take by the spoon for quick energy, blend MCT Oil in coffee or smoothies, or use with seasonings on a salad. It's a great way to fulfill your macros and feel satiated.
NOW Sports MCT Oil Review
NOW MCT Oil has gotten a lot of reviews here at LuckyVitamin where the reviews are written by actual customers who have tried it. MCT Oil reviews display a love for NOW Foods MCT Oil, with an average rating of 4.5 out of 5 stars. 99% of reviewers would recommend this MCT Oil to a friend. One NOW MCT Oil review says it is simply one of the best thermogenic fat burner products available. Customers love how it helps suppress appetite and has a mild or even flavorless taste. Many reviewers use it for bulletproof coffee or add to buttered coffee in the morning. Others mention the excellent price.
Supplement Facts
Serving Size: 1 Tablespoon (15 mL)
Servings Per Container: about 63
Amount Per Serving % Daily Value
Calories 130
Total Fat 14 g 18%**
Saturated Fat 14 g 70%**
MCT Oil 14 g †
(Medium-Chain Triglycerides)
(from coconut/palm kernel oil)
[50% Caprylic Acid (C8) and 30% Capric Acid (C10)]
** Percent Daily Values are based on a 2,000 calorie diet.
† Daily Value not established.
Other Ingredients: None.
Suggested Use
As a dietary supplement, take 1 tablespoon (15 mL) daily. MCT Oil can also be used as a substitute for conventional oils in salad dressings, sauces or cooking. Not recommended for use in frying due to low smoke point.