Laost otsas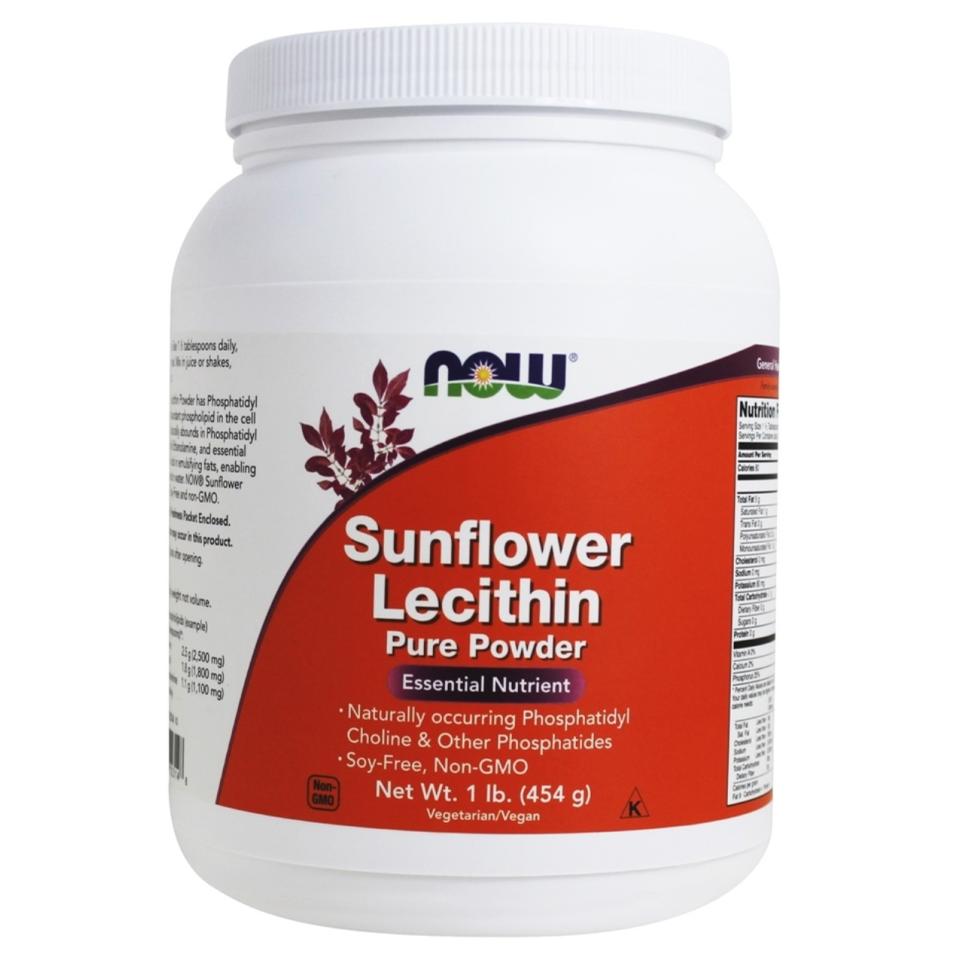 Zoom
NOW Foods - Sunflower Lecithin - 1 lb. (454 g)
NOW Foods Sunflower Lecithin Powder has Phosphatidyl Choline, the most abundant phospholipid in the cell membrane. It also naturally abounds in Phosphatidyl Inositol, Phosphatidyl Ethanolamine, and essential fatty acids. Lecithin aids in emulsifying fats, enabling them to be dispersed in water. NOW Foods Sunflower Lecithin Powder is Soy-Free and non-GMO.
NOW Foods Sunflower Lecithin Features:
Essential Nutrient
Pure Powder
Naturally Ocurring Phosphatidyl Choline
Vegan & Vegetarian
GMP Quality Assured
Kosher & Non-GMO
Suggested Use
Take 1 1⁄3 tablespoons daily, preferably with a meal. Mix in juice or shakes, or sprinkle on food.
Store in a cool, dry place after opening.
Ingredients
NOW Foods - Sunflower Lecithin - 1 lb.
Supplement Facts
Serving Size: 1 1/3 Tablespoons (10 g)
Servings Per Container: 45
Amount Per Serving %DV
Calories 80
Calories from Fat 60
Total Fat 5 g 8%
Saturated Fat 1 g 5%
Trans Fat 0 g
Polyunsaturated Fat 2.5 g
Monounsaturated Fat 1.5 g
Cholesterol 0 mg 0%
Sodium 0 mg 0%
Potassium 80 g 2%
Total Carbohydrate <1 g <1 %
Dietary Fiber 0 g
Sugars 0 g
Protein 0 g
Vitamin A 0%
Vitamin C 0%
Calcium 2%
Iron 2%
Phosphorus 25%
*Daily Value Not Established.
†Percent Daily Values are based on a 2,000 calorie diet. Your diet values may be higher or lower depending on your calorie needs.

Other Ingredients: None
Ingredient: Sunflower Lecithin Powder (Non-GMO).