Laost otsas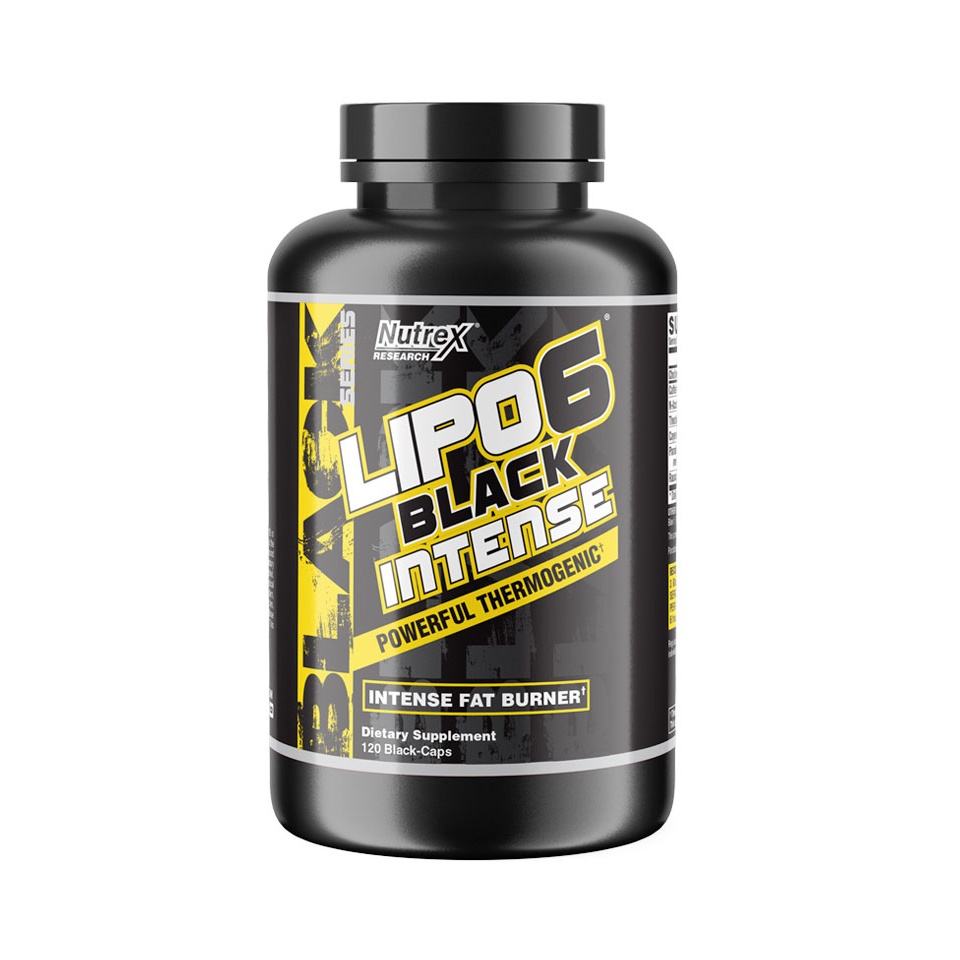 Zoom
Supercharged Fat‑Loss Support Formula
Helps Induce A Powerful Thermogenic Effect
Packs An Intense Energy Kick
Helps Control Appetite & Food Cravings
Allows Ingredient Load To Be Tailored To Your Needs
Supercharged Fat Burner
LIPO-6 BLACK INTENSE takes the concept of thermogenic fat-burning to the next level. Its supercharged formula supports you with the tools to burn even more fat to fuel, gives you more energy and simply helps increase your power output beyond your normal capabilities.
LIPO-6 BLACK INTENSE is not for beginners. It's a formula for advanced athletes and users, who already have experience with various thermogenic fat burners. Thermogenic fat-burning is one of the most efficient ways to cut body fat. Thermogenesis is the process of metabolic stimulation via heat production.
When you take your first serving, you'll notice that LIPO-6 BLACK INTENSE packs a powerful energy kick, that can be felt in minutes. The extra energy helps to offset diet fatigue and ensures your activity level stays high. After a few days of using LIPO-6 BLACK INTENSE, you may also feel, that you have your appetite under better control while experiencing fewer cravings.
Another advantageous aspect of LIPO-6 BLACK INTENSE is, you can tailor the ingredient load per serving to your own needs and tolerance.
INGREDIENTS
SupplementFacts
Serving Size: 3 Black-Caps
Servings Per Container: 40
Amount Per Serving %DV
Choline Bitartrate 300 mg 55%
Caffeine Anhydrous 300 mg *
N-Acetyl-L-Tyrosine 250 mg *
Theobromine 200 mg *
Cayenne Pepper (Capsicum annuum) extract (fruit) 50 mg *
Paradoxine® Grains of Paradise (Aframomum melegueta) extract (seed) 30 mg *
Rauwolfia (Rauwolfia Vomitoria) extract (root) 1.25 mg *
*Daily Value (DV) not established.
OTHER INGREDIENTS: Rice Flour, Cellulose, Vegetable Stearates, Silicon Dioxide, FD&C Blue 1, FD&C Red 1.
HOW TO USE
RECOMMENDED USE: Take 3 Black-Caps in the morning and 3 Black-Caps in the afternoon. NEVER EXCEED 3 BLACK-CAPS PER SERVING. NEVER TAKE MORE THAN 2 SERVINGS IN ANY 24-HOUR PERIOD. For best results do not take with food. Do not take within 6 hours of sleep. Use daily for a minimum of 30 days.