Laost otsas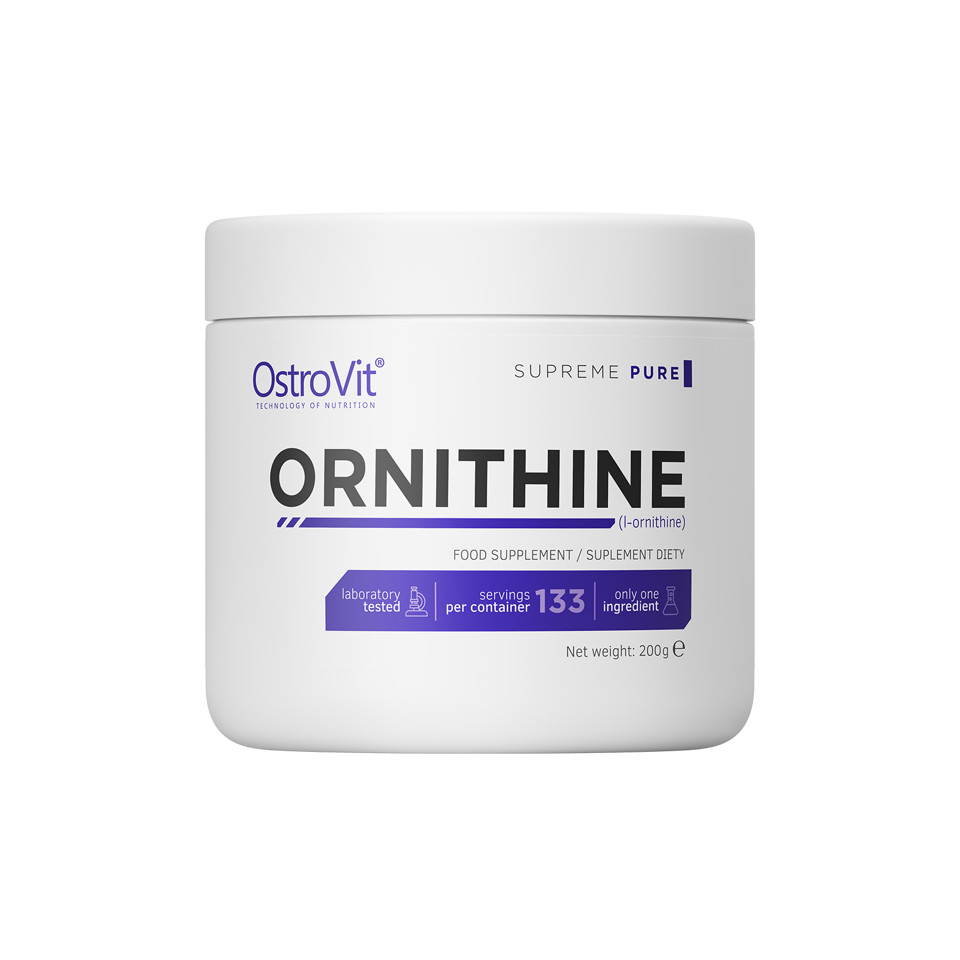 Zoom
OstroVit Supreme Pure Ornithine is a supplement containing only one amino acid which is L-ornithine. The ideal bioavailability and the highest level of micronization of the product has been developed by the best for the best. Fillers, stuffers or aromas are deliberately omitted here. In this case, less is more.
200g L-ornithine in the package
It contains 133 servings in one package!
1 serving is only 1.5g
Only one component, no unnecessary fillers
OstroVit Supreme Pure L-ORNITHINE
L-Ornithine is an organic chemical compound (non-protein amino acid). It is one of the three amino acids involved in the urea cycle, which makes ornithine an extremely important element of a healthy body functioning.
OstroVit Supreme Pure Ornithine PROPERTIES
L-Ornithine is a supplement appreciated by many athletes. During the production of urea, it effectively reduces the level of toxic ammonia compound, which is often observed during long and strenuous physical exertion.
Here are the rest of the main properties:
Initiates the release of growth hormone in the body, which can result in the loss of extra kilograms.
Acts as the main decontaminant of ammonia, which is harmful to our body.
Improves liver functions and acts on it in a protective way.
There are studies on the correlation of ammonia concentration in the blood and a decrease in fatigue.
SUPPLEMENT FACTS

| | per 100g | for a portion |
| --- | --- | --- |
| L-ornithine | 100 g | 1000 mg |
100% L-ornithine
Add 1.5 g (1/3 scoop) in 100-150 ml of water or juice. Consume once a day.