Soodus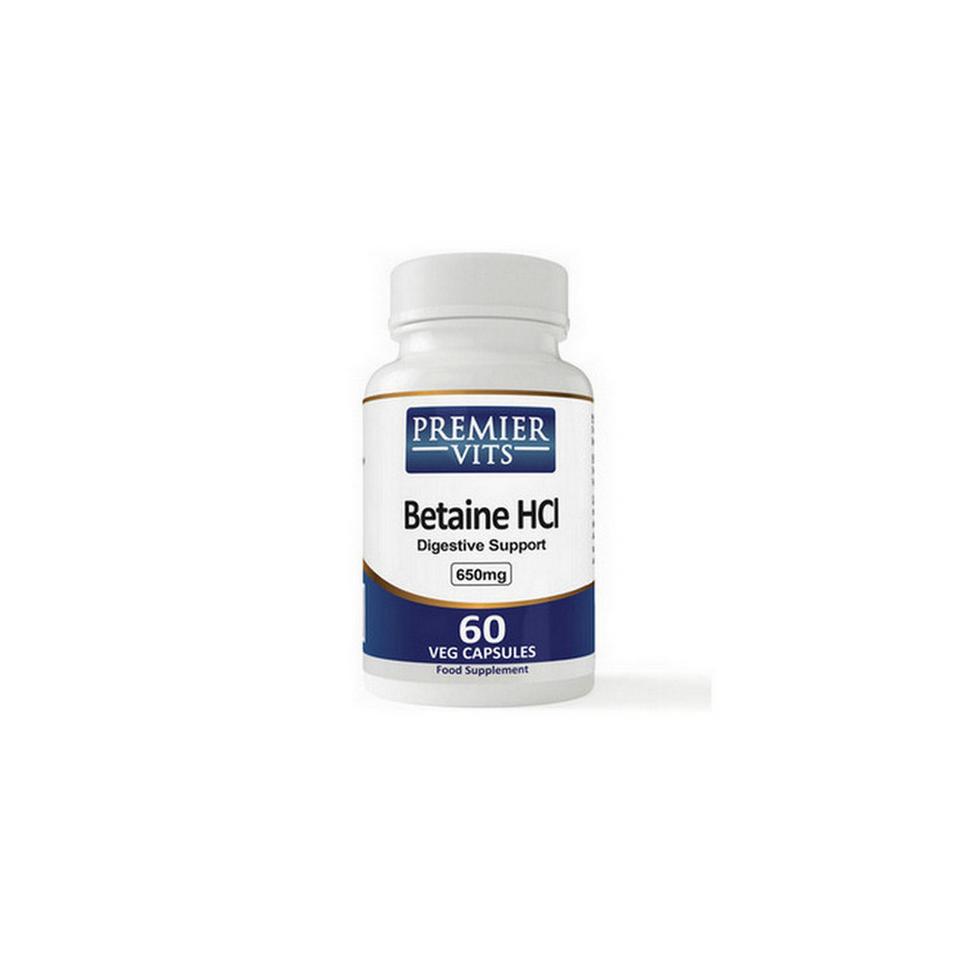 Zoom
Dietary Supplement
Hydrochloric Acid Source
Digestive Support
One of the most common methods of supplementing for low stomach acid is using Betaine Hydrochloride (HCL). Betaine HCL increases the level of hydrochloric acid in the stomach necessary for proper digestion and assimilation of nutrients from food.
As people age, hydrochloric acid secretion may be reduced, which can result in decreased levels of pepsin. Without proper pepsin levels, the body has a difficult time digesting food. Betaine hydrochloride is used as a supplemental source of hydrochloric acid, which can be utilized by the stomach to produce pepsin. The combination of betaine hydrochloride and pepsin provide an excellent stomach tonic.
Betaine Hydrochloride. Hydroxypropylmethyl Cellulose (capsule shell)
Each capsule typically provides: Betaine Hydrochloride 650mg
Other Ingredients
Free from Gluten, Soya, Salt, Sugar, Sweeteners, Artificial Colours, Artificial Flavours, Artificial Preservatives.
This product is vegetarian.
Take one to twp capsules per day with a food