Soodus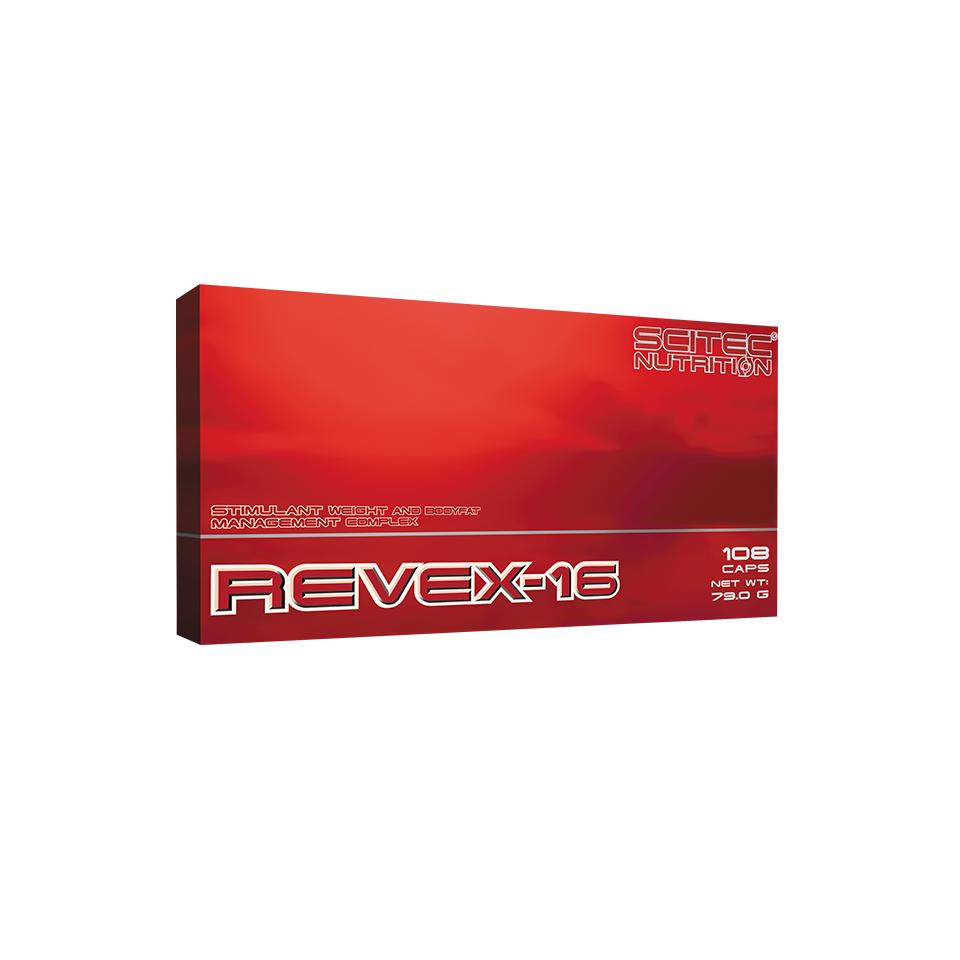 Zoom
Stimulant weight and bodyfat management complex
REVEX-16 is a stimulant weight and bodyfat management complex. It provides 16 ingredients, including Hydroxycitric Acid (HCA) from Garcinia Cambogia Extract, and Epigallocatechin gallate (EGCG) from Green Tea extract and it can contribute to the control of bodyweight, bodyfat and sense of hunger.
REVEX-16 contains Chromium that contributes to normal macronutrient metabolism and to the maintenance of normal blood glucose levels.*
SCITEC NUTRITION REVEX-16
Supplement Facts:
Serving size: 3 kapszula
Number of servings: 36
Amount/serving DV %
"REVEX-16" complex 1841.1 mg *
Green Coffee extract
providing Chlorogenic acid
providing Caffeine 400 mg
200 mg
4 mg
L-Phenylalanine 300 mg
L-Tyrosine 300 mg
Green Tea extract
providing EHCG
providing Caffeine 200 mg
30 mg
20 mg
Dandelion extract 100 mg
Cayenne Pepper extract 50 mg
Rhodiola Rosea extract 50 mg
Hesperidin 50 mg
Inositol 50 mg
Naringin 50 mg
Quercetin Dihydrate 50 mg
Resveratrol 50 mg
ALA 10 mg
Bioperine 5 mg
Chromiium Picolate 102 mg
Caffeine (total) 200 mg
*RDA%: Percent of the Recommended Daily Allowance.
† RDA not established in the EU.
Other ingredients: gelatin (capsules).
It's advised to begin usage with 1-2 caps 1-2 times daily to assess stimulant tolerance. Build up to a maximum of 3 caps twice a day on an empty stomach first thing in the morning and in the afternoon. Cycle usage: 8-12 weeks on, at least 2 weeks off. Avoid any other sources of stimulants while on! Contains 200 mg of Caffeine! Stack only with non-stimulant ingredients like L-Carnitine.