Energizes the mind and promotes concentration

Passes through the blood-brain barrier to support cognitive health & optimal brain function

Promotes antioxidant protection throughout the nervous system
Energize the mind and promote concentration with the help of Swanson Premium Acetyl L- Carnitine!* This unique formula comes from the ester of the essential amino acid L-carnitine. Muscles throughout your body need this energy as well to grow stronger as you exercise. Your brain uses this energy to maintain healthy functions like neurotransmitter production.* Acetyl L-carnitine also helps maintain healthy neurological function by delivering antioxidant protection throughout the entire nervous system.* Each veggie capsule delivers 500 mg of acetyl L-carnitine.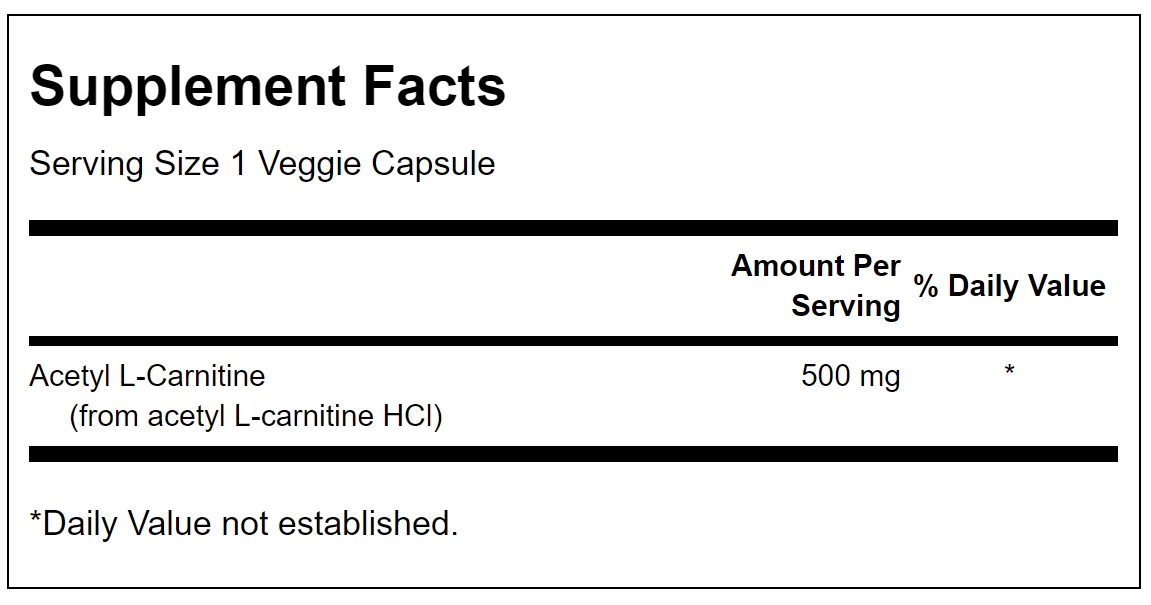 As a dietary supplement, take one veggie capsule one to two times per day with water.