Laost otsas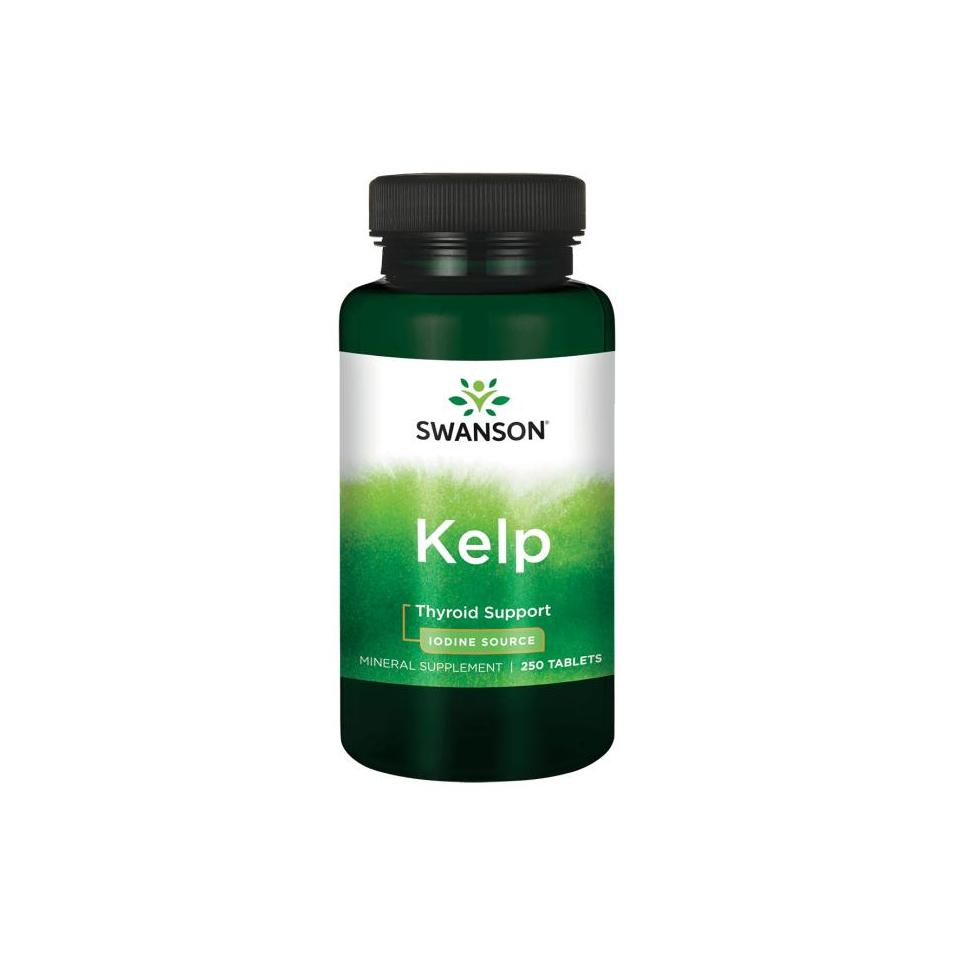 Zoom
What is Swanson Kelp?
Kelp is most commonly known and recognised as a seaweed found growing plentiful in the ocean. It is a brown algae or Phaeophyceae which thrives on sunlight and absorbs nutrients and minerals present in the water around it. With a high growth rate, Kelp can grow as fast as 20 inches a day making its harvest sustainable as it can grow fully back with weeks.
Consumed by Eastern countries for years in ever popular sushi dishes, Seaweed is packed full of vitamins and minerals that it is now becoming one of the new superfoods. Kelp contains over 40 minerals including salt, iron, potassium, phosphorus and calcium, 16 amino acids (the building blocks of protein) and 11 different vitamins. What makes Kelp most interesting is its extraordinary source of iodine, a mineral missing in almost most other food.
Iodine is fundamental for health and often ignored when the likes of Vitamin C, Iron and Calcium are often promoted as the must have nutrient in the diet. Iodine helps to maintain a healthy and efficient working thyroid, the gland responsible for regulating metabolism, body temperature and producing hormones. So by regulating metabolism, Kelp could assist with healthy weight loss plus many other health benefits.
Eating Kelp is not for everyone, it is an acquired taste so Swanson, a renowned US supplier of quality nutritional supplements to support health and wellbeing have harnessed the power of natural Kelp into a convenient daily capsule. You can rely on Swanson Health Products to give you regulated supplements of with the highest standards of quality, purity and potency.
What is Swanson Kelp used for?
Swanson Kelp supplements are used as a natural source of nutrients and minerals which might not otherwise be plentiful in your diet, especially Iodine. Health benefits of Kelp supplements include:
A natural source of vitamins: Kelp contains vitamins A, B1, B2, C, D and E each with their own important role in the body.
Mineral rich: Growing in the sea Kelp absorbs a large quantity of nutrients and minerals including Zinc, Iodine, Magnesium, Iron, Potassium, Copper and Calcium. In fact Kelp contains 10 times more calcium than milk.
Supports Thyroid Gland Regulation: Iodine helps to promote the body's production of thyroid hormones responsible for metabolism and energy levels.
Naturally aids weight loss: Iodine is fundamental for the efficient operation of the thyroid gland which maintains metabolism and in turn can affect weight control.
Anti-ageing: Kelp is thought to also act like an antioxidant and remove free radicals which are known to accelerate ageing.
What is the recommended dose of Swanson Kelp?
As a dietary supplement, Swanson recommends that you take one 225mcg capsule a day with a glass of water.
As a dietary supplement, take one tablet per day with water. Do not exceed recommended dose.