Laost otsas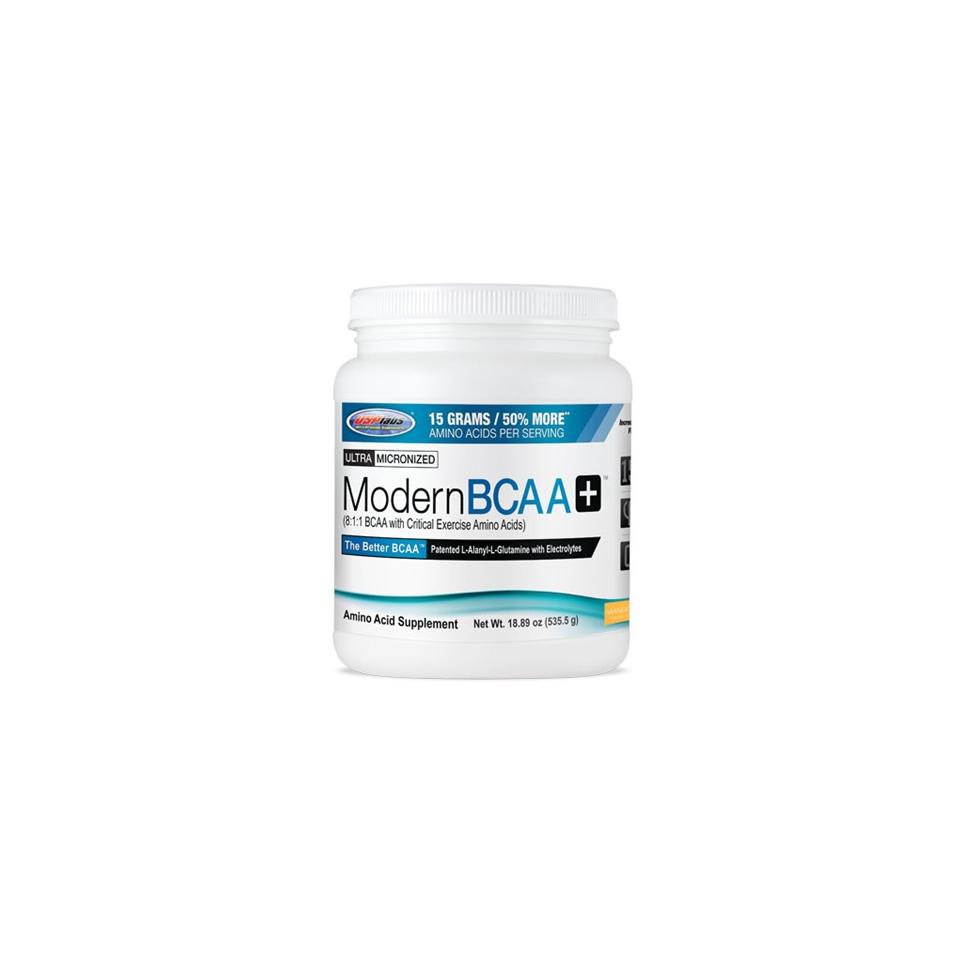 Zoom
The BCAA (Branched-Chain Amino Acid) market was due for something new. For years, we've dealt with the same old 2:1:1 or 4:1:1 Leucine: Isoleucine: Valine ratio. Nobody's made a BCAA product that mixes well. Half of them taste miserably, leave your water bottle smelling awful, and leave white BCAA fluff everywhere. L-Glutamine is good, but it isn't great.
New Formula- Nothing Left Out, Just More Added!

50% More BCAAs than the Old Formula!

8:1:1 BCAA Ratio Formulation to Drive mTOR Activation!*

Ultra-Micronized - It Mixes Clean!*

No L-Glutamine... But Something FAR Better!

GREAT Taste!
With a new 8:1:1 ratio, Modern BCAA+ heavily targets mTOR (Mammalian Target of Rapamycin) - which is a large protein kinase responsible for many cell functions, both in fat and muscle. But most importantly, mTOR is responsible for muscle growth and protein synthesis!*
But it's Leucine in Modern BCAA+ which is responsible for the activation of mTOR, so it was time to pump up the Leucine! But the other two BCAAs, isoleucine and valine, still need to be present for mTOR activation - but the 8:1:1 mix is key.*
As a dietary supplement, mix 1 serving in 500-1000ml of water. Shake for 25-30 seconds. Sip throughout workout or athletical event. An additional serving may be taken immediately after training, or whenever additional aminos are needed. Using very cold water can hinder solubility and cause foaming. Shake container prior to each use to redistribute ingredients.