Laost otsas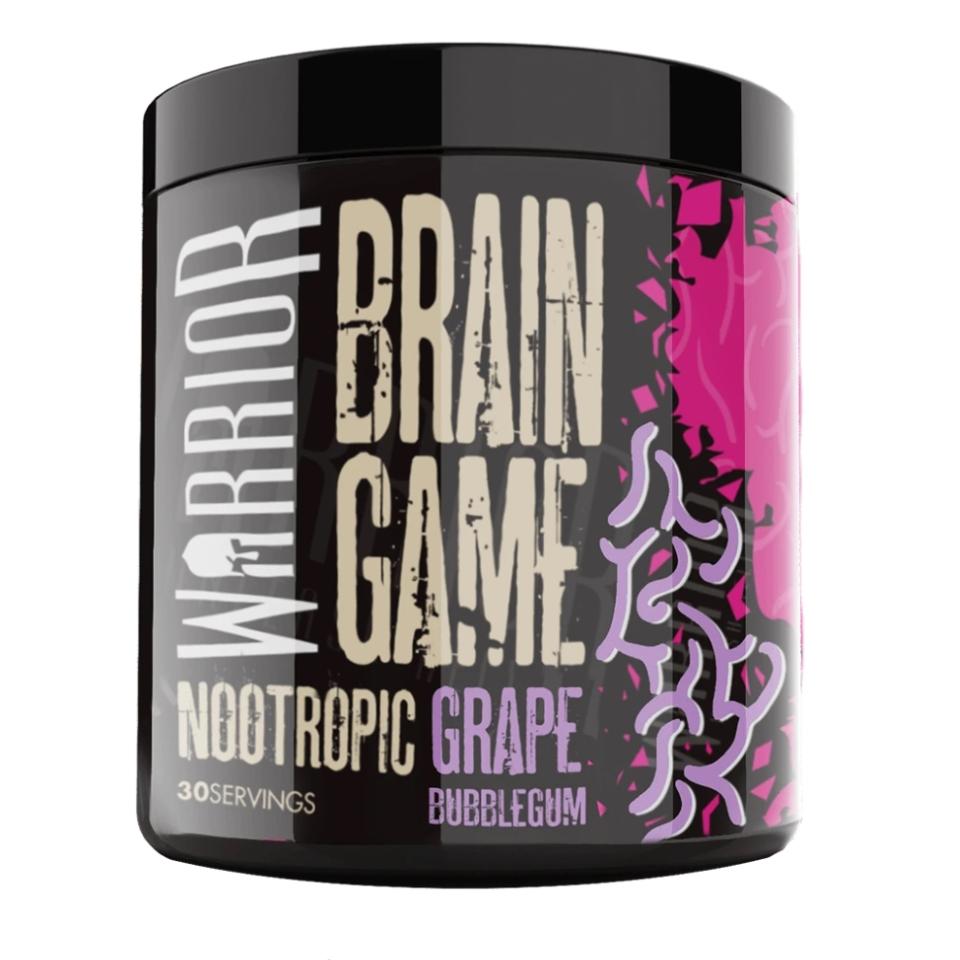 Zoom
Warrior Brain Game has been developed as a powerhouse nootropic to deliver unrivalled mental focus, reducing cortisol and keeping your head in the game. Brain Game also contains solid doses of key vitamins and minerals to give your body the support it needs to start your day right, power through those working afternoons or crush the competition on your favourite game.
What Makes Warrior Brain Game Special?
Incredible Mental Focus and Caffeine FREE!
Expert Cortisol Control via KSM66® Ashwagandha!
30 Day Supply!
Incredible Taste!
Container Size: 360 g

Serving Size: 1 Scoop (12 g)

Servings Per Container: 30
L-DMAE (Dimethylaminoethanol): 1,000 mg

Choline Bitartrate: 1,000 mg

Taurine: 1,000 mg

L-Tyrosine: 750 mg

L-Carnitine: 500 mg

Hericium Erinaceus (Lion's Mane): 500 mg

KSM66 Ashwagandha Root Extract: 450 mg

Huperzine A (Huperzia Serrata 99%): 200 mcg

Bioperine: 5 mg

Magnesium: 315 mg

Vitamin C: 1,000 mg

Iron: 22.3 mg

Vitamin E: 12 mg

Vitamin B3: 8 mg

Vitamin A: 4 mg

Zinc: 6.3 mg

Vitamin B6: 0.85 mg

Vitamin D3: 100 iu

Vitamin B1: 0.71 mg

Vitamin B2: 0.7mg

Vitamin B12: 250 mcg

Folic Acid: 0.1 mg

Potassium: 0.1 mg
Take 1 Scoop with 300-400ml water 15-30 minutes before activity, for best results. Usable any time of day for whenever reduced stress, and an increased ability to focus and concentrate is needed.