Laost otsas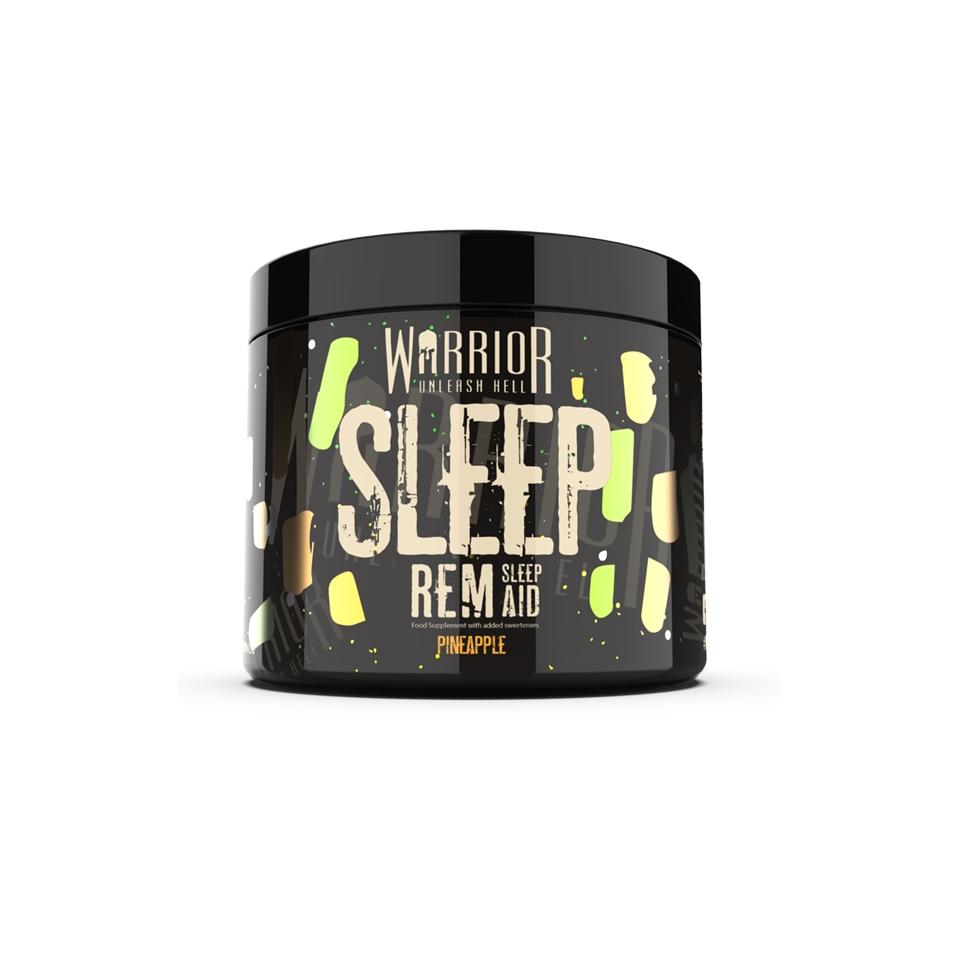 Zoom
New from Warrior we have the worlds strongest, most convenient and deliciously palatable sleep inducing and sleep enhancing supplement.
Firstly we have Valerian Root in a massive 10:1 Ratio equivalent dose of 6g (600mg 10:1) which aids in getting to sleep, and prevents wakefulness.
Next we have Magnesium in the form of Magnesium Bisglycinate, which has been shown to enhance sleep quality by maintaining healthy levels of GABA (Gamma amino butyric acid) a neurotransmitter.
L-theanine is also a key part of this formula, this amino acid is synergistic with its soothing , relaxing properties and can help create a nice relaxed state allowing for more peaceful sleep via reducing anxiety.
Next we have an interesting extract, Mucuna Pruriens yielding 15% L-Dopa. L-Dopa is precursor to Dopamine, Epinephrine and norepinephrine, and helps to promote deep sleep.
Phosphatidylserine (PPS) is included at a 350mg dose, which can help blunt cortisol levels (stress hormone) and enhance a peaceful relaxed state in humans, leading to more relaxing sleep.
Montmorency Cherry in a 50:1 ratio (250mg equivalent to a whopping 12,500mg) is a real powerhouse in this formula, there are well documented studies showing that Tart Montmorency Cherries are exceptional at increasing exogenous Melatonin levels in humans via their rich natural content of it, which is the key neurotransmitter for a healthy sleep cycle and sleepiness.
Another key mineral for sleep is Zinc, included as Zinc Monomethionine, Zinc paired with Methionine, makes it the most absorbable form of Zinc due to methionine being easiest absorbed by the body.
Vitamin B6 is the final ingredient of the formula, which is well noted for it's sleep enhancing qualities as it also crosses the blood-brain barrier too, making other ingredients more effective as a result.
Warrior Sleep, when you absolutely need pure deep SLEEP. Nothing less.
Servings per Container - 30
Serving Size - 1 Scoop - 5g
Supplement Facts

Valerian Root (10:1)

Magnesium Bisglycinate

L-Theanine

Mucuna Pruriens (15% L-Dopa)

Phosphatidylserine

Montmorency Cherry 50:1

Zinc Monomethionine

Vitamin B6

600mg

500mg

500mg

400mg

350mg

250mg

50mg

2mg
As a sleep supplement take 1 scoop mixed with 200-300ml Water, take 30 minutes pre-bed.