Glucosamine sulphate is a major component of cartilage, the rubbery connective tissue on the ends of bones, that cushions the joints to help them move smoothly. Glucosamine provides natural building blocks for the growth and maintenance of this tissue, and also helps retain water and lubricate the joints.
Your joints are constantly subjected to numerous types of stress that can damage and wear down the cartilage, which might ultimately limit your range of motion and cause pain. Supplementing with Glucosamine Sulphate is a very popular treatment for minimising the impact of this constant stress.
With Prozis Glucosamine Sulphate, you get a high quality supplement in a powdered formula for faster absorption, so you can experience the wonders of this compound right away.
Prozis Glucosamine Sulphate Highlights:
1000 mg of glucosamine sulphate per serving

Popular ingredient for joint support

Powder form

Rapidly absorbed for fast action

High purity, tested ingredient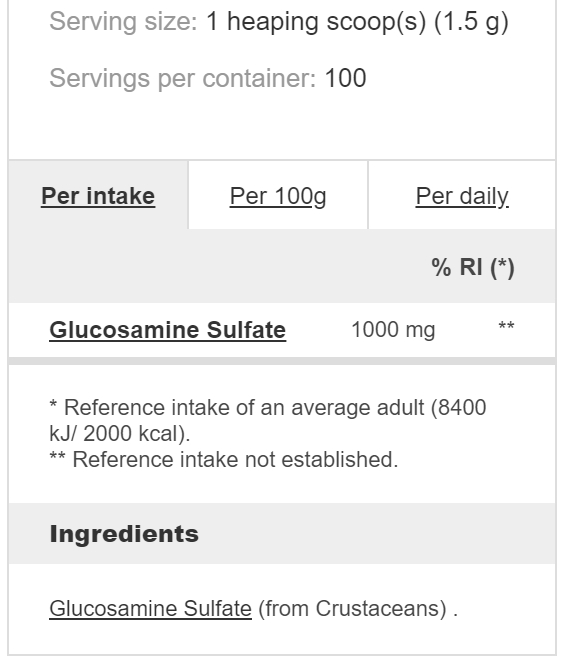 Mix 1 heaping scoop (1.5 g) with the desired amount of water or your preferred beverage. Take 2 servings throughout the day.