Uus toode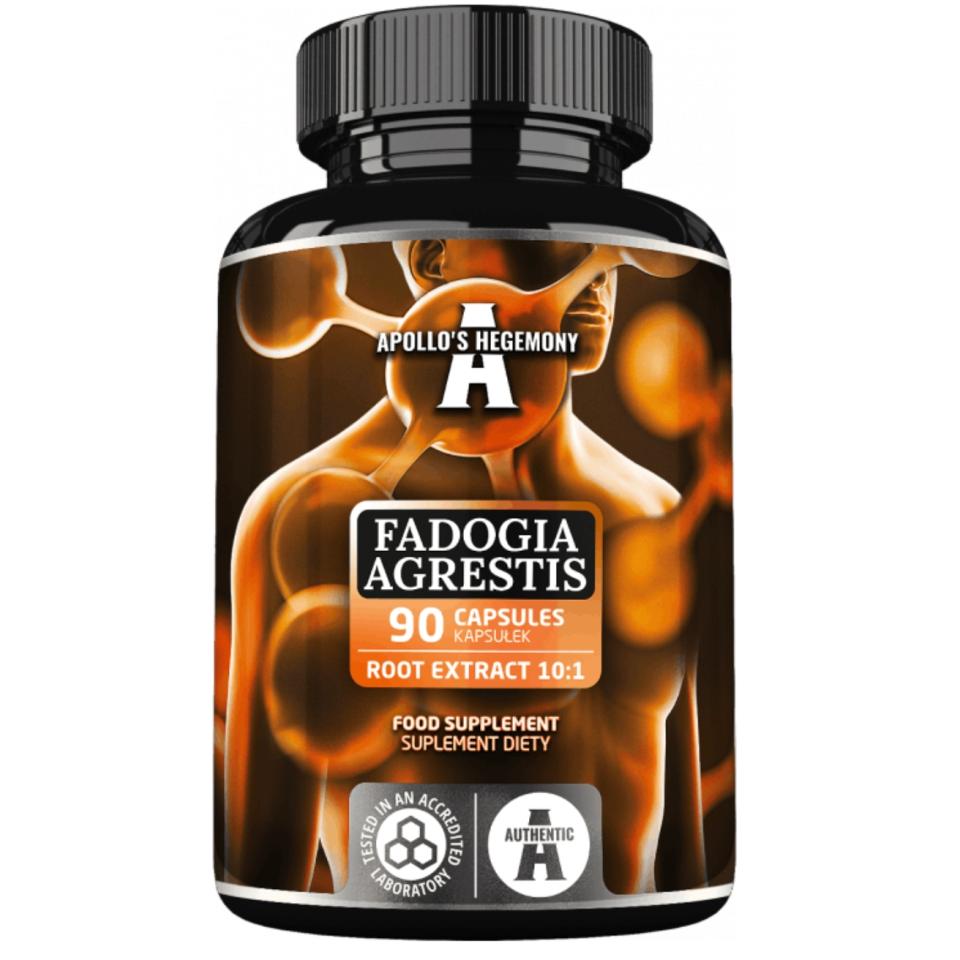 Zoom
300 mg of extract in each capsule
Highly concentrated 10:1 extract
Vegan capsules
AH Fadogia Agrestis is a dietary supplement containing an extract from the root of the plant of the same name.
Properties of Fadogia agrestis
Fadogia agrestis is a small shrub that naturally occurs in Central African countries, in particular in Nigeria. Extracts from this plant are very popular in Nigerian folk medicine, and their properties are intensively studied by Nigerian scientists. Due to the specificity of action, Fadogia agrestis supplements are mainly used by men.
The American neuroscientist and science popularizer Andrew Huberman talks about the advantages of Fadogia agrestis supplementation in his materials (podcasts, interviews). In his statements, he especially praises the combination of Fadogia agrestis with Tongkat ali.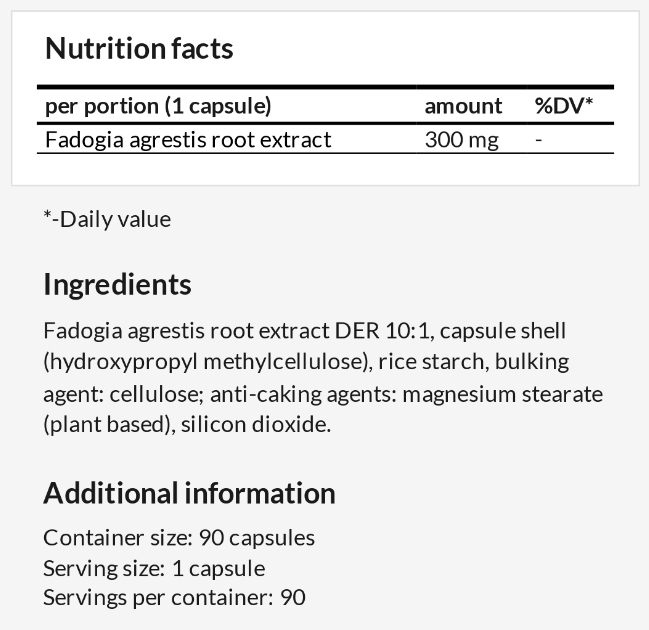 DIRECTIONS FOR USE
Take 1 capsule of the product with 200 ml of water. Consume once a day.