Laost otsas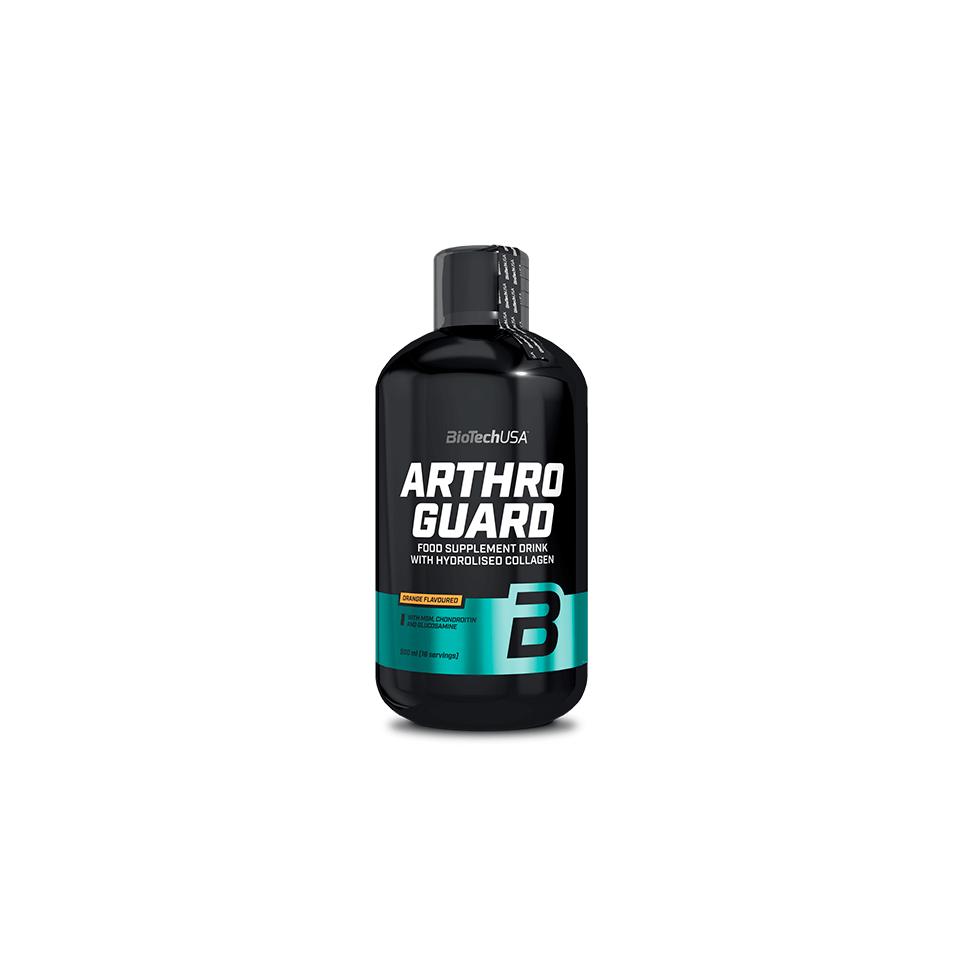 Zoom
Arthro Guard Liquid from Biotech USA is a supplement made of active principles of natural sources in liquid format that allows the easy absorption of its properties by the body effectively to benefit the joints by regenerating the cartilage. It is made up of ingredients such as glucosamine, chondroitin that produces synovium, an excellent liquid for the recovery of cartilage tissue; it also contains collagen and MSM that helps to decrease joint inflammation and relieve intense and uncomfortable pains; Arthro Guard Liquid from Biotech USA provides you with all of the essential ingredients needed to regenerate damaged cartilage due to hard workouts or deterioration. These joints are effective only if they receive the necessary nutrients and that is what this product does best and also contains vitamin E that allows the protection of cells.

Arthro Guard Liquid from Biotech USAis a product widely used for people, who have suffered from injuries in ligaments and joints, to repair effectively, being less painful, reduces the possibility of suffering from injuries of this type during the training and stimulates the damping and lubrication of the joints, all for the well-being of the joints of the bones of the body.
FACTS OF ARTHRO GUARD LIQUID FROM BIOTECH USA
Restores synovial fluid.

Increases collagen in cartilage.

Stimulates cushioning and lubrication of joints.

Prevents ligament injury.

Contains glucosamine. It increases the collagen that surrounds the joint preventing its deterioration.

Contains vitamin E, preventing the cells from being oxidized.

Thanks to its content in methylsulfonylmethane (MSM), it helps reduce swelling, avoiding the pain and increasing overall well-being.

The joints receive essential nutrients for their proper operation.

Its liquid format facilitates its absorption making effective the recovery and the regeneration of joints.
Exercising strengthens the body and keeps it healthy, but many people engage in these physical activities to relieve tension, lose weight immediately, or stay in shape. If you exercise too much you can have consequences that affect your physical condition, causing injuries, causing the joints and ligaments can not rest and will always be hard to do more than they can. This increases the likelihood and risk of injury, fractures or cracks. Arthro Guard Liquid from Biotech USA is a supplement especially to replace the synovial fluid that is found around the joints, it also strengthens the cushioning and lubrication of the joints, it acts as an anti-inflammatory, also avoiding very strong pains. In short, its formulation in liquid allows the absorption quick and effective to combat all this. Ideal for people who suffer from an injury or for those who practice physical exercise and want to prevent some kind of internal damage.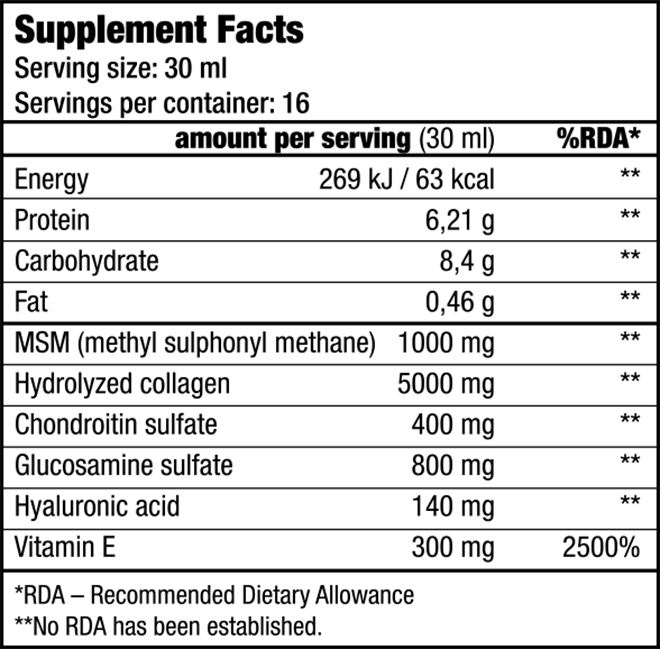 at least two spoons of this product should be taken daily at any time.