Soodus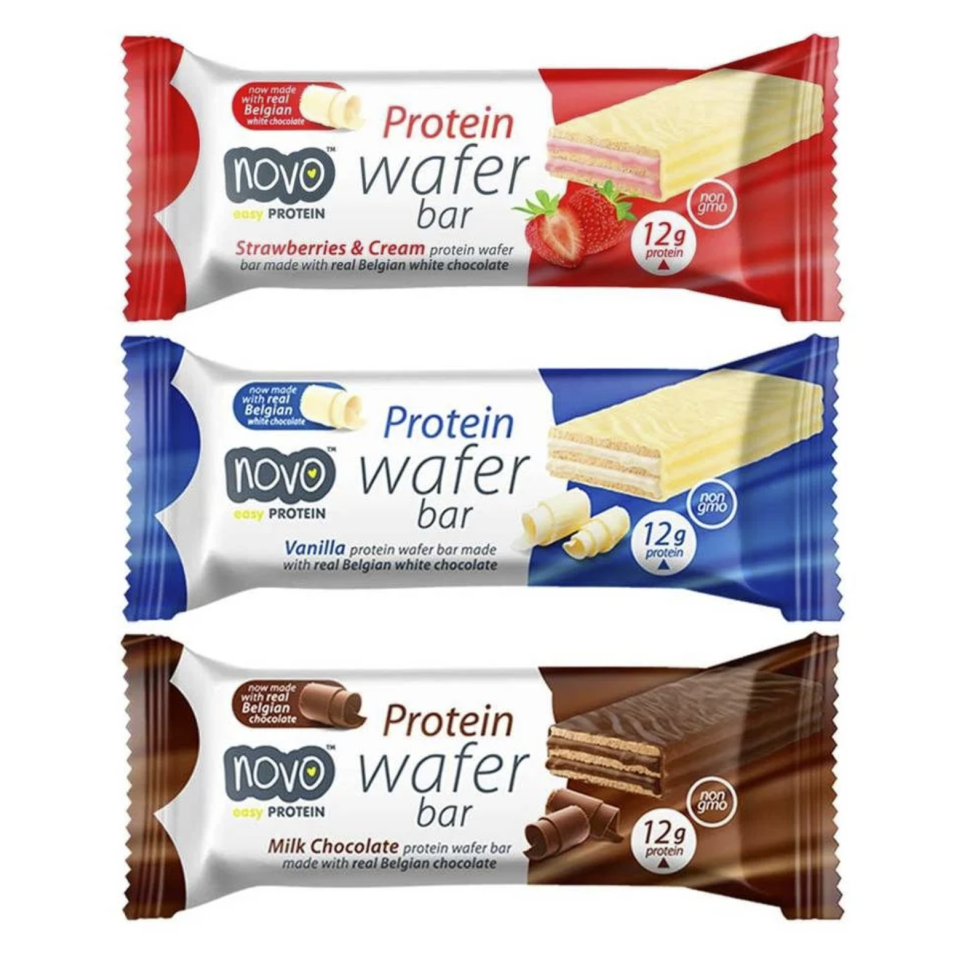 Zoom
Healthy and delicious snack
Rich in protein
Curbs hunger and sugar cravings
Protein Wafer bar offers a light and easy to eat alternative to more conventional protein snacks. Offering 12g of Protein per bar, the Protein Wafer is the ultimate indulgent and healthier snack to curb those sweet cravings anytime and anywhere.
This wonderfully crunchy wafer bar is available in three different flavors ‒ chocolate, vanilla and strawberries & cream. All of them are covered in real Belgian Chocolate for an extra indulgent taste experience.
Protein Wafer bar makes a great afternoon snack to curb hunger between meals or as a delicious reward after a workout to supply muscles with protein that is needed for regeneration processes.
1 Serving Size: 40 g
Amount Per 1 serving 100 g %DV*
Energy Value 215 kcal
900 kJ 538 kcal
2249 kJ **
Fat 14 g 35 g **
Saturates 6.3 g 15.8 g **
Carbohydrate 11 g 27.5 g **
Sugars 6.1 g 15.3 g **
Fibre 0.7 g 1.8 g **
Protein 12 g 30 g **
Salt 0.09 g 0.2 g **
* Percentage of Daily Value per one full serving.
** Daily Value is not established.
Ingredients / Other Ingredients: MILK protein (30%) (casein (MILK)‌, whey protein isolate (MILK))‌, milk chocolate (27%) (sugar‌, cocoa butter‌, whole MILK powder‌, cocoa mass‌, emulsifier (SOYAlecithin)‌, natural vanilla flavour)‌, palm fat‌, WHEAT flour‌, vegetable oils (canola oil)‌, fat-reduced cocoa powder‌, emulsifiers (SOYA lecithin‌, lecithin‌, polyglycerol polyricinoleate)‌, coconut oil‌, free-range EGG yolks‌, salt‌, flavour ‌, sweetener (sucralose)‌, flour treatment agent (ascorbic acid).
Allergens / Warnings: May contain hazelnuts.
Info: Ingredients and their nutrition values are shown for product in Chocolate flavor. Other flavors might have some differences.