Soodus
Laost otsas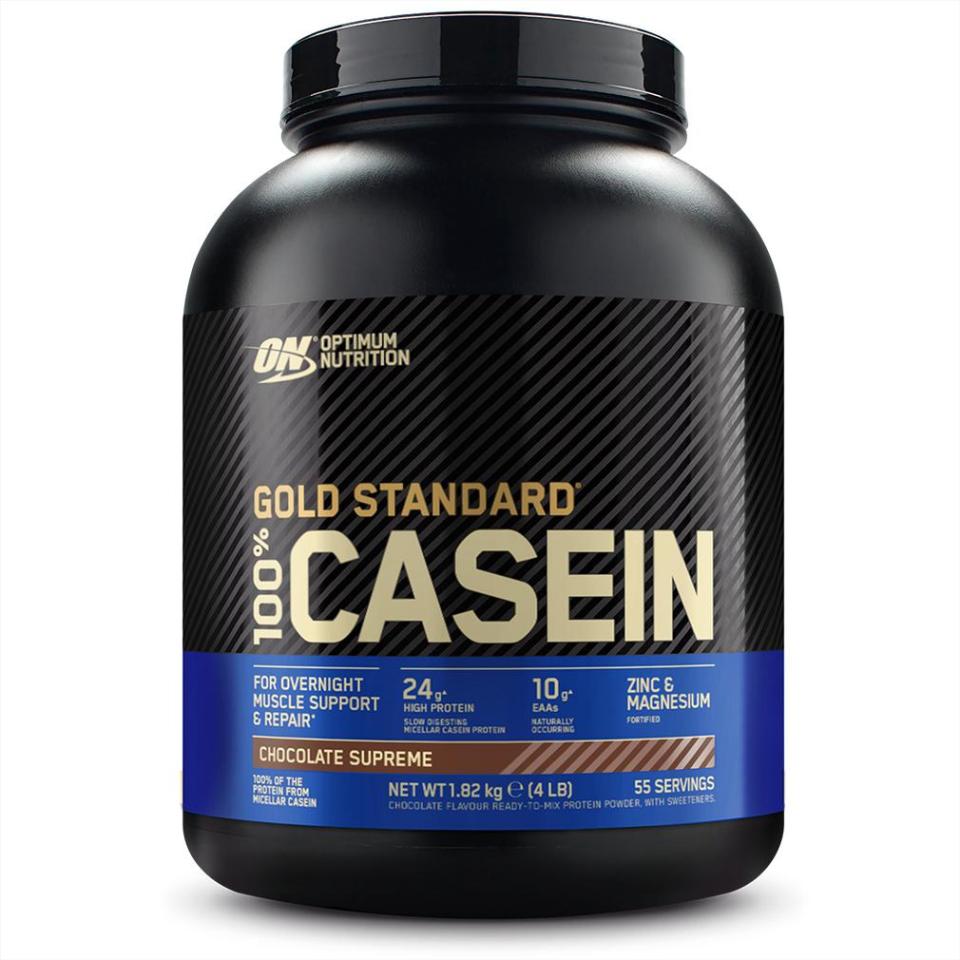 Zoom
24 proteiinigrammaa
9+ GRAMMALLA OLENNAISIA Aminohappoja
40-50% KALCUMIN PÄIVITTÄISESTA ARVOSTA
TOIMITTAA BCAA-AJAT jopa 8 TUNTIA
TOIMITTAA OLENNAISET AMINOHAPOT 7 TUNTIIN
TOIMITTAA LEUZIINIA YLI 6,5 TUNTIA
Siellä on vain yksi kultastandardi
TEOLLISUUDEN ENSIMMÄINEN KAIKKI KASEINIJUU
Alkuperäinen kaikki kaseiiniproteiinijauhe
Bodybuilding.com 2013 & 2015 vuoden kaseiinilisäys
Valmistettu yksinomaan Micellar-kaseiinilla
24 grammaa hitaasti sulavaa proteiinia annosta kohden
Käytä aterioiden välillä tyydytyksen tukemiseen ja / tai ennen nukkumista PM-proteiinina *
LAATU
Harjoituksen jälkeen haluat nopeasti toimivan heraproteiinipuristuksen käynnistääksesi palautumisprosessin. Mutta prosessin suorittaminen voi kestää jopa 48 tuntia. Täydentämällä terveellistä, tasapainoista ruokavaliota hitaasti sulavalla kultastandardilla 100-prosenttisella kaseiinilla ™ voidaan tukea täyteläisyyttä ja samalla tarjota hitaasti, tasaisesti välttämättömiä aminohappoja, mukaan lukien BCAA: t, virtaukselle lihaskudoksiin. * Voit valita yhdeksästä eri mausta. on standardi, jota mitataan kaikkia muita hitaasti sulavia proteiineja vastaan.
Add about 1 scoop (34g) casein protein powder to 200-300ml. of cold water, milk or your favorite beverage. Stire, shaker or blend for 30 seconds until dissolved.
For best results, mix up your shake 30-60 minutes before bed, or have it between meals as an anytime snack in your balanced, high-protein diet.