Soodus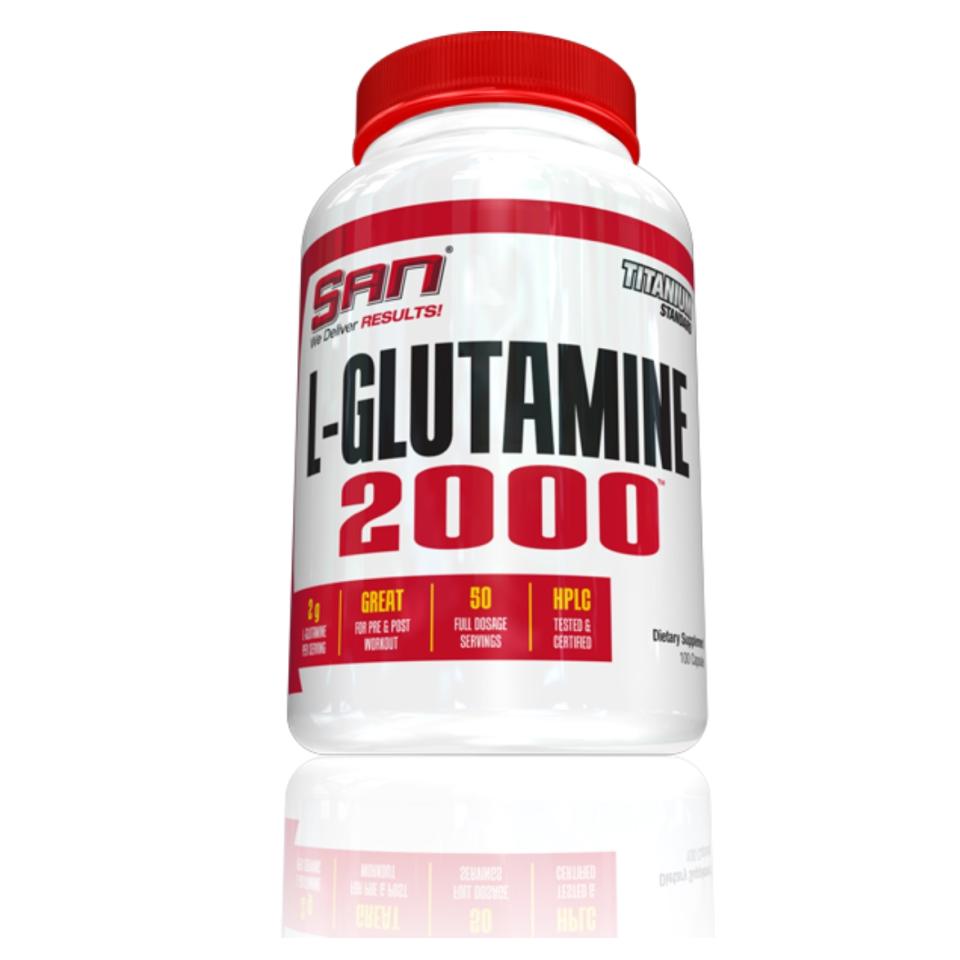 Zoom
THE MUSCLE'S CHIEF AMINO ACID!
PICKING THE RIGHT TOOL FOR THE JOB DOESN'T HAVE TO BE HARD!
There's no doubt that choosing the right supplements for your fitness goals can be tough with all the nutritional advancements over the years – let alone all the hype behind some products that can sound too good to be true. In the case of muscle recovery and immunity, choosing a pure and powerful supplemental source of L-Glutamine, the most abundant amino acid found in skeletal muscle, is the straightforward answer.
L-GLUTAMINE 2000 BEFORE AND AFTER YOUR WORKOUTS
With a full 2 grams of L-glutamine per serving, L-GLUTAMINE 2000™ is ideal and easy to use before and after every workout or bout of serious physical activity. The GMP (good manufacturing practices) certified capsules allow you to keep this muscle insurance with you wherever you go.
As an athlete, you're concerned with much more than just how you look and how much muscle you have. You care about your performance and overall health, so L-GLUTAMINE 2000™ should be an integral part of your nutritional program. L-glutamine supports resilient intestinal health which is directly tied to having a strong immune system. Rather than being at risk of getting sick, you can see and feel results from your workouts while fighting off anything that may prevent you from pushing toward your goals.
L-GLUTAMINE 2000™ delivers the most important single amino acid in convenient full dosages for guaranteed results. Keep a bottle in your gym bag for the best and easiest pre- and post-workout protection available.*
Serving Size: 2 Capsules
Serving Per Container: 50