Laost otsas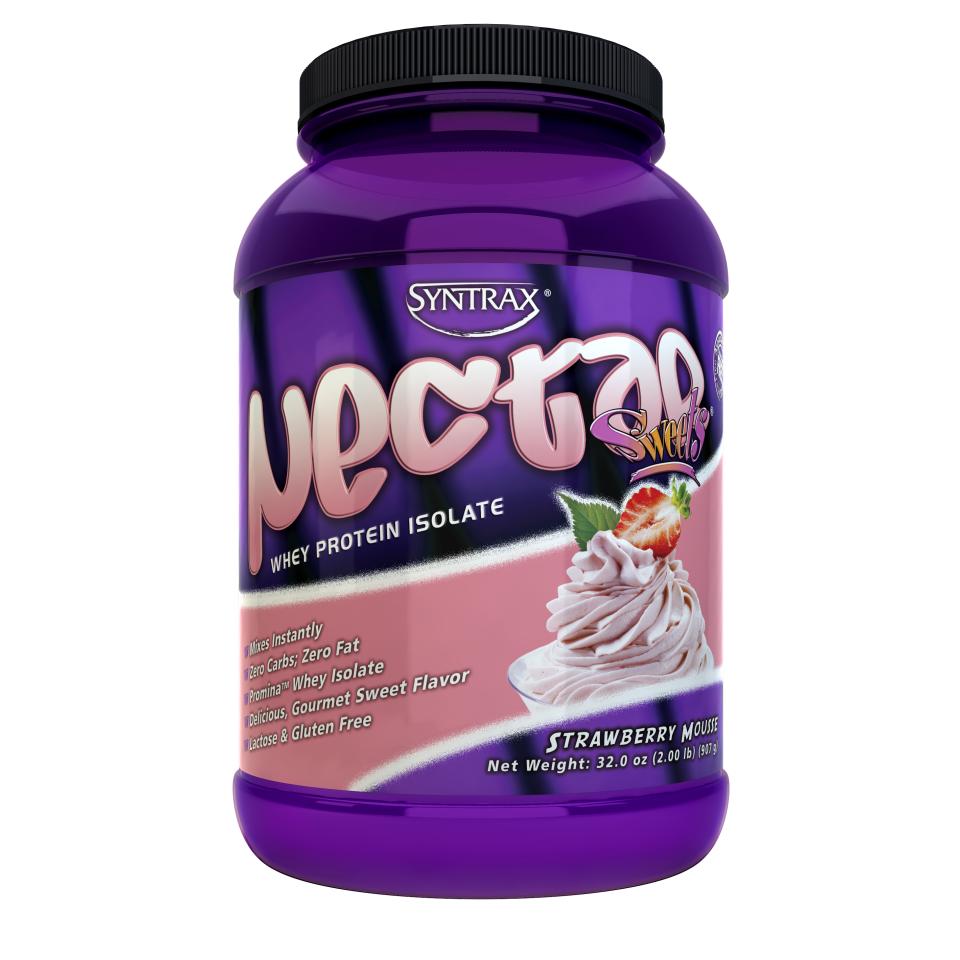 Zoom
Mixes Instantly

Zero Carbs & Zero Fat

Delicious, Gourmet Sweet Flavor

Promina™ Whey Isolate

Aspartame Free

Lactose & Gluten Free
Imagine what would happen if the Nectar™ name, and the superior quality and taste that it symbolizes, was fused to sweet, scrumptious epicurean delights that a person might find in a high-end candy boutique or bakery. The result would be an irresistible protein shake with zero sugars and zero fat that would be an absolute pleasure to consume.
Good news is now at hand! No longer do you have to imagine! We have taken all of the great things about the Nectar™ product line and have combined them with incredible sweet flavors that are out of this world delicious. Let us introduce you to Nectar Sweets™ ...the epitome of gourmet taste in the form of the healthiest protein drink ever created.
As with the entire Nectar™ lineup, expect only the exceptional with Nectar Sweets™. Expect exquisite and full-bodied gourmet flavors; expect zero sugars and zero fat; expect instant mixability with only a spoon; expect the highest quality Promina™ whey protein isolate; and expect an experience that makes you feel like you are on top of the world.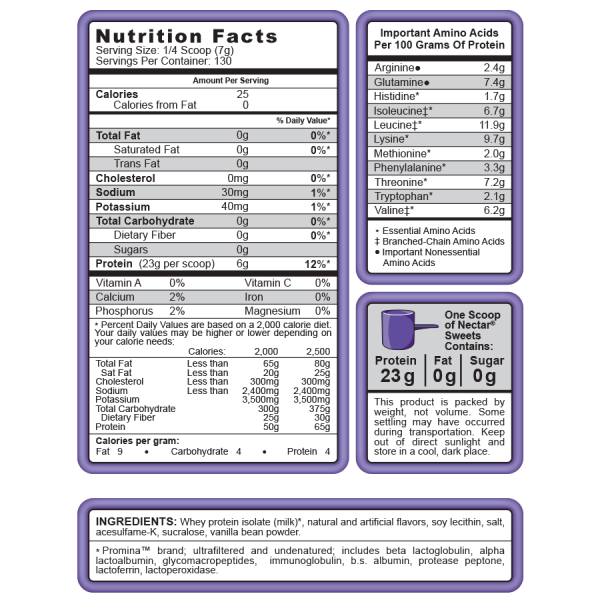 Vigorously mix 100ml of water or milk per serving (1/4 scoop) of Nectar® sweets for 30-60 seconds. One full scoop, providing 23 g of protein, 0 g of fat and 0 g of sugar, ma be mixed with 150-300ml of water or milk. Note the extra calories when combined with milk. Consume the desired number of servings two to three times per day to satisfy your protein requirements. Remember, the best times for supplementing protein are immediately upon rising in the morning, after intense physical activity, such as weight training, and prior to sleep. Nectar® sweets mixes instantly with a spoon and tastes great... GUARANTEED!