Laost otsas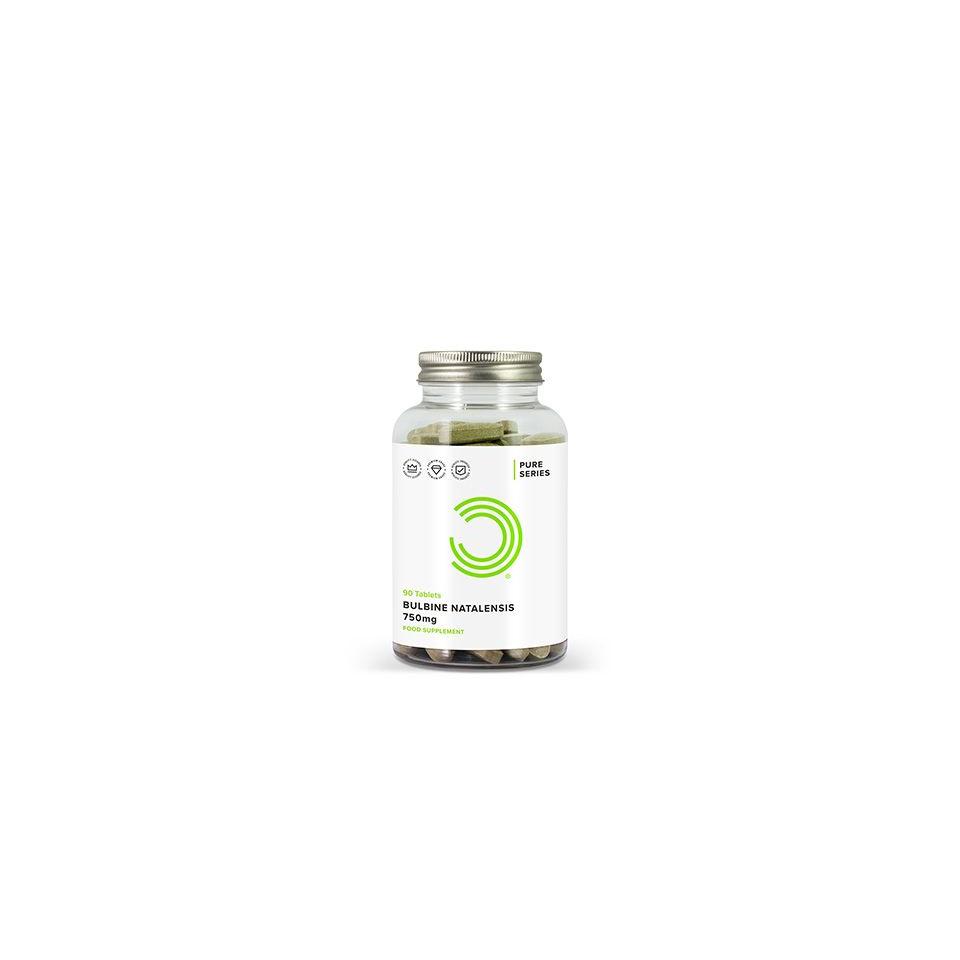 Zoom
WHAT ARE BULBINE NATALENSIS TABLETS 750mg?
BULK POWDERS™ Bulbine Natalensis Tablets contain a massive 750mg of pure Bulbine Natalensis; making them the strongest and most potent Bulbine supplement available – with most Bulbine products containing only 500mg per tablet. Not only this but, as always, we have the lowest price in Europe too.
Bulbine Natalensis is an herb native to South Africa that has started to gain huge popularity. While research on Bulbine Natalensis is relatively new, it has been used in South Africa for centuries.
BENEFITS OF BULBINE NATALENSIS TABLETS 750mg
Potent 750mg tablets

Popular South African herb

Popular pre-bed supplement

Often combined with Zinc and D Aspartic Acid
WHO ARE BULBINE NATALENSIS TABLETS 750mg SUITABLE FOR?
Bulbine Natalensis Tablets 750mg are suitable for anyone looking for a potent, convenient, cost effective source of Bulbine Natalensis.
Per Tablet:
Bulbine Natalensis 750mg
Other Ingredients:
Di Calcium Phosphate, Microcrystalline Cellulose, Hydroxypropyl Methylcellulose (HPMC), Magnesium Stearate, Silicon Dioxide, Glycerin, Carnauba Wax.
Suitable For
Vegetarians & Vegans.
Take 3 tablets per day, ideally pre-training. On non-training days, take 3 tablets upon waking or before bed.
We suggest using Bulbine Natalensis for 4-8 weeks at a time, then discontinuing use for 4-8 weeks before commencing another cycle.