Soodus
Laost otsas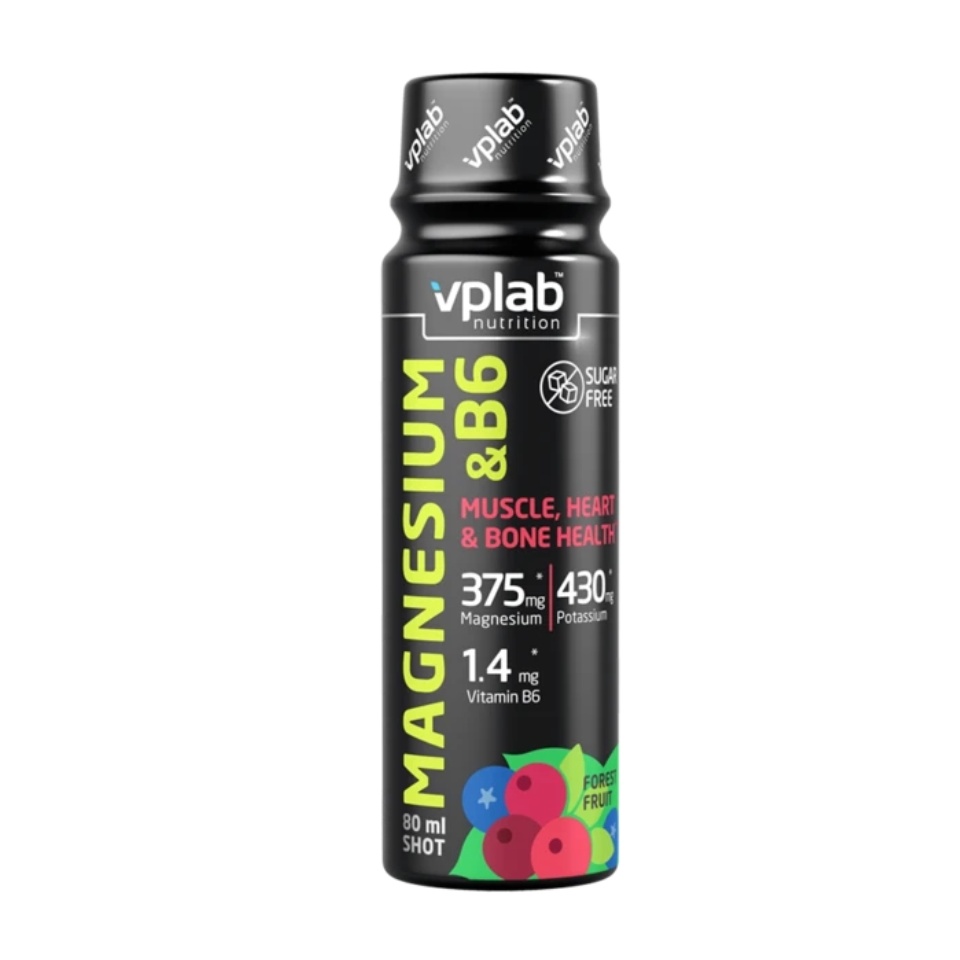 Zoom
Daily dose of magnesium and vitamin B6 per shot

Enriched with potassium

Supports the hormonal, heart and nervous system health

Contributes to bone and teeth health

Promotes muscle function and recovery
Magnesium & B6 shot provides full 100% of the recommended daily intake of magnesium and vitamin B6 and significant amount of potassium. The practical and easy-to-use packaging makes it perfect when you are on the go.
Magnesium is a mineral that is one of the most crucial to overall health. Magnesium contributes to:
- maintenance of hormonal health,
- reduction of tiredness and fatigue,
- normal muscle function and function of the nervous system,
- bones and teeth health,
- protein synthesis.
Vitamin B6 is involved in many biological functions – such as movement, memory, energy expenditure and blood flow. The liquid form guarantees a very fast delivery of the active ingredients.
The product is sugar-free with only 3.2 kcal per serving.
Per 100 ml

Per shot 80 ml

Energy value

16kJ/ 4 kcal

13 kJ / 3.2 kcal

Fat

0 g

0 g

of which saturates

0 g

0 g

Carbohydrate

0 g

0 g

of which sugars

0 g

0 g

Protein

0 g

0 g

Salt

0.04 g

0.03 g

Magnesium (as magnesium citrate)

469 mg

375 mg (100%)***

Potassium (as potassium citrate)

538 mg

430 mg (22%)***

Vitamin B6

1.8 mg

1.4 mg (100%)***
***NRV - % of nutrient reference values
Ingredients: water, acidity regulators (citric acid, trisodium citrate), magnesium (as magnesium citrate), potassium (as potassium citrate), sweeteners (sucralose, acesulfame potassium), flavouring, vitamin B6 (pyridoxine hydrochloride), preservatives (potassium sorbate, sodium benzoate), thickener (maltodextrin).