Soodus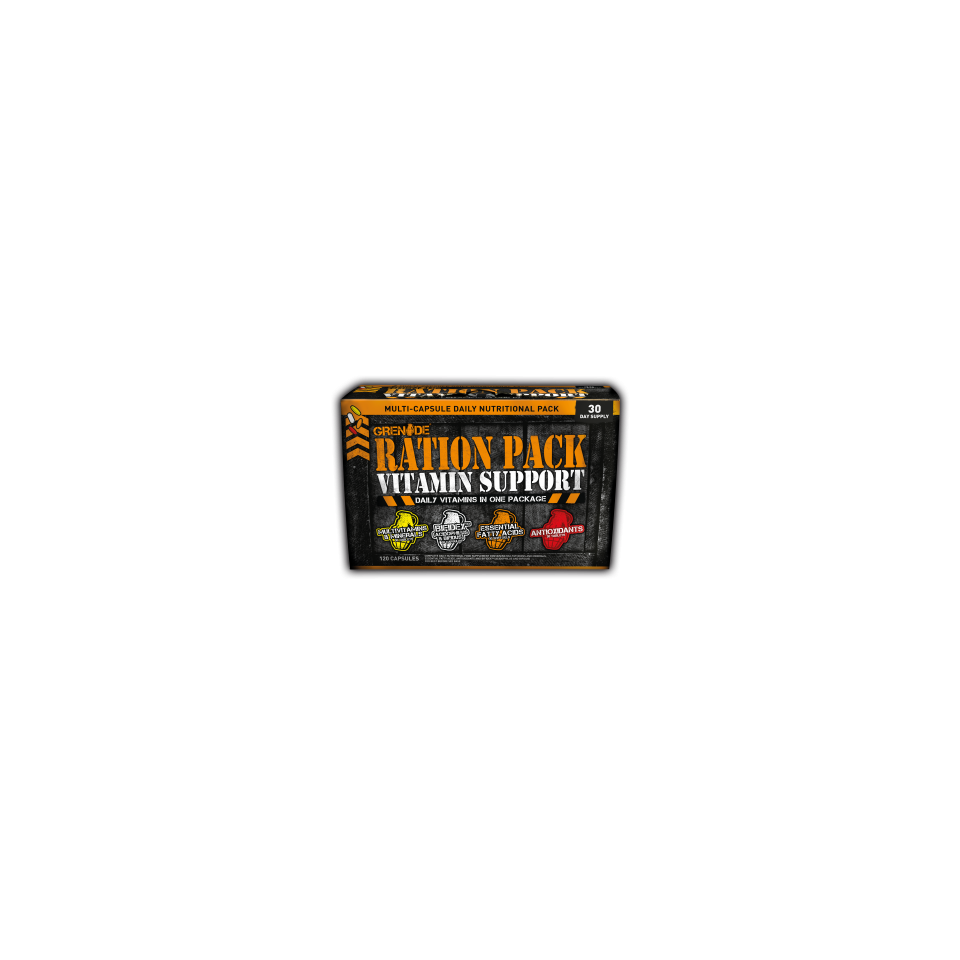 Zoom
Container Size: 120 Caps
Serving Size: 4 Caps
Servings Per Container: 30

Multivitamin and mineral

Vitamin A: 400mcg RE
Vitamin D3: 7.5mcg (300IU)
Vitamin E: 20mg TE
Vitamin K: 60mcg
Vitamin C: 120mg
Thiamin: 10mg
Riboflavin: 10mg
Niacin 16mg NE
Vitamin B6: 10mg
Folic Acid: 150mcg
Vitamin B12: 25mcg
Biotin: 200mcg
Pantothenic Acid: 40mg
Calcium: 244mg
Iron: 7.5mg
Zinc: 7.5mg
Copper: 1mg
Manganese: 2.5mg
Selenium: 80mcg
Chromium: 100mcg
Molybdenum: 75mcg
Iodine: 100mcg
Silicon: 13mg
Inositol: 4mg
Choline: 15mg
Boron: 500mcg

Ingredients:

Bulking agent: Dicalcium phosphate. Calcium carbonate, Magnesium ascorbate, Calcium pantothenate, Choline bitartrate, D-Alpha tocopherol, Calcium citrate, Ascorbic acid, Potassium citrate, Silicon dioxide, Coating: (Hydroxypropyl methyl cellulose, Colours: Titanium dioxide, Riboflavin, Glycerin); Ferrous fumarate, Magnesium oxide, Nicotinamide, Zinc citrate, Acacia gum; Manganese ascorbate, L-selenomethionine, Thiamine hydrochloride, Pyridoxine hydrochloride, Croscarmellose sodium, Boron citrate, Riboflavin, Copper gluconate. Retinyl acetate, Inositol. Cholecalciferol, Phylloquinone, Chromium picolinate, Hydroxycobalamin, Biotin, Folic acid, Potassium iodide, Sodium molybdate, Modified maize starch Corn oil; Antioxidant: DL-alpha tocopherol; Hydroxypropyl methyl cellulose, Sugar.

Essential fatty acids:

Fish oil: 1200mg
Providing:
DHA (Docosahexaenoic acid): 265mg
EPA (Eicosapentaenoic acid): 395mg
Natural Mixed Tocopherols: 12mg

Ingredients:

Fish oil from Sardine and Anchovy, Capsule shell: Fish gelatin, Glycerol: Sweet Orange oil, Antioxidants: Natural Mixed Tocopherols, D-Alpha Tocopherol.

Antioxidant:

Alpha Lipoic Acid: 30mg
CoQ10: 25mg
N-Acetyl Cysteine: 75mg
Beta Carotene 4.5mg
Lycopene: 1mg
Lutein: 1mg
Natural Mixed Carotenolds (Dunalielle Salina alaae): 100mcg
Pomegranite Standardised Extract (Punica aranatum hulls, orovidina 5ma Ellaaic acid): 7.8mg
Green Tea Standardised Extract (Camellia sinensis leaves, providing 18mg actual Polyphenols. and 12mo actual Catechins): 33mg
Grapeskin Standardised Extract (Vitis vinifera skin, orovidina min 40% Anthocvanidins): 7mg
Quercetin (Sophora japonica flower): 20mg
Pycnogenol'"Pine Bark Extract (Pinus oinaster bark, min 65% Procvanidins): 3mg
Bilberry PE 4:1 (Vaccinium myrtillus fruit): 45mg
Blackberry PE 4:1 (Rubus fruiticosus fruit): 25mg
Blackcurrant PE 4:1 (Ribes nigrum fruit): 25mg
Sweet Cherry PE 4:1 (Prunus avium L fruit): 25mg
Watercress (Nasturtium officinalis leaf): 20mg
Natural Vitamin E: 30mg TE
Vitamin C: 225mg
Folic Acid: 500mcg
Silicon: 13mg

Ingredients

Bulking agents: Microcrystalline cellulose. Dicalcium phosphate; Ascorbic acid, N-Acetylcysteine, Lutein Esters (5% Freeze Dried). D-alpha tocopheryl extract, Bilberry Powdered extract 4:1, Alpha Lipoic acid, Coenzyme Q10, Green Tea (Standardised extract), Silicon dioxide. Coating (Hydroxypropyl Methyl Cellulose, Glycerin), Colours: Titanium dioxide. Beetroot Red; Beta carotene. Quercetin. Blackberry Powdered 4:1 extract. Blackcurrant (Powdered 4:1 extract), Sweet cherry powdered (4:1 extract), Acacia gum, Watercress, Lycopene (10%), Stabiliser: Croscarmellose sodium; Pomegranite (standardised extract), Grapeskin (standardised extract), Pycnogenol Pine Bark extract, Natural Mixed Carotenoids, Folic acid, Modified maize starch, Antioxidant: DL-Alpha tocopherol; Rice powder; Olive oil; Antioxidant: Ascorbyl palmitate; Antioxidant: Natural mixed tocopherols; Sunflower oil; Potato maltodextrin, Cellulose; Acidity regulator: Citric acid; Hydroxypropyl methyl cellulose.

Proibiotic:

Lactobacillus acidophilus, Bifidobacterium bifidum, Bifidobacterium animalis subsp. Lactis:
2.5 Billion CFU in combinationT
Calcium: 232mg
Magnesium: 160mg

Ingredients

Calcium carbonate, Magnesium oxide, Capsule shell: Hydroxypropyl methyl cellulose; GlycerolEsters, Lactobaccillus acidophilus, Silica, Bifidobacterium bifidum, Bifidobacterium animalis subsp. Lactis, Modified maize starch.
ADULTS: Take one pack per day with a meal and sufficient water or as directed by your healthcare practitioner. Each pack contains the following : Two Multivitamin + Antioxidant tablets, one Essential Fatty Acid softgel capsule, one Probiotic hard shell capsule and one BCAA tablet.